SAANYS Connect
SAANYS CONNECT is a new way to learn and share on the topics most vital to school leaders in NYS right now:
30-40 minute panel conversations on current and rapidly evolving topics.
Each panel conversation consists of guest experts and SAANYS members.
The focus is on sharing experiences and providing you with expertise, resources and tools you can use now and as our current environment evolves.
#18 – 8 Weeks In: An Update from the Field
October 28, 2021
#17 – Funding Forum: How School Districts are Planning on Using Federal Stimulus Funding Allocations
June 3, 2021
Resources
Resources from Finger Lakes and Wayne County Community Schools:
ARP-ESSR – Funding Plan Outline
State Foundation Aid – Funding Plan Outline
Summary Sheet – Federal Stimulus Funds and Foundation Aid Reporting Requirements
Stimulus Funding Timeline for District Spending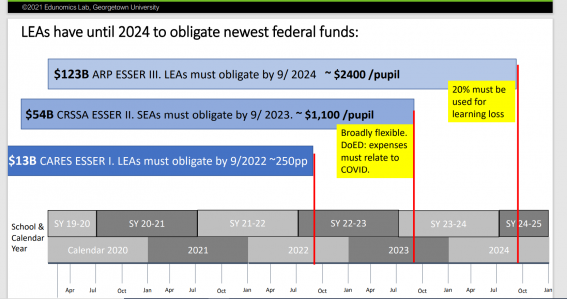 #16 – Student Voices & Coalitions: Bridging the Racial Divide in Our Schools and Communities
March 25, 2021
Resources
Student Coalition on Race and Equity (SCORE) video: https://vimeo.com/494143709
#15 – Reducing Stress and Anxiety – Part 2
November 12, 2020
Resources
Mentor Coaching Services
Choose from 1:1 Mentor Coaching or Group Mentor Coaching. Districts can choose to use this service to satisfy first year mentoring requirements for administrators holding an initial SBL certificate. All participants receive a certificate of mentorship completion. CTLE credit is also available upon request. Learn more here.
From Peaceful Schools
Peaceful Schools PowerPoint Resources
From NYSUT
New York State Community Schools Technical Assistance Center
Corona Virus Toolkit: https://www.nysut.org/resources/special-resources-sites/coronavirus-toolkit
From Family Counseling Service of the Finger Lakes


#14 – Reducing Stress and Anxiety – Part 1
October 29, 2020
Resources
Weekly Planning Grid – Larry Dake
30 Thank You Notes in 30 Days – Larry Dake
Principals Are Stressed and Anxious, Especially Now. Here's 10 Things They Can Do

#13 – Improving Remote Learning – Part 2
October 15, 2020
Resources
From Putnam|Northern Westchester BOCES
A Simple Model for Designing Online Lessons
PNWBOCES Learning Technology Grant Resources
Nancy Sulla's White Paper (IDE Corp)
From NYSUT
Current professional learning for teachers and school-related professionals
Other
Educator Encouragement: Emily's Video
Effective Instructional Models for a Hybrid Schedule
Field Guide for Remote or Hybrid Launch, 2020 – Kathryn Procope,NASSP National Digital Principal of the Year
#12 – Improving Remote Learning – Part 1

October 1, 2020
Resources
From Eric Sheninger
Remote and Hybrid Learning Resources
Additional information at http://ericsheninger.com/
http://esheninger.blogspot.com/2020/09/high-agency-in-remote-and-hybrid.html
WSWHE BOCES Resources:
Parent Virtual Meeting Expectations
Fall Choose Your Own Adventure PD
Baldwinsville Resources
Richard Delisle – Baldwinsville
Other
The Hybrid Teacher: Survival Guide
FOUR ENGAGING STRUCTURES THAT WORK IN HYBRID A/B LEARNING CLASSROOMS
Many practical webinars from NYSCATE
International Resources on Remote Learning
#11 – Employment Issues and Job Elimination – With SAANYS attorneys and Equitable Advisors
September 17, 2020
Resources
Employment Termination and Position Abolishment in Uncertain Times – Updated April 2020
Instructions for taking Disability and/or Paid Family Leave for yourself due to COVID-19 Quarantine/Isolation
Families First: Coronavirus Response Act Q&A – US Dept. of Labor
Leaves of Absence Information – as of August 7, 2020
EEOC Q & A, re: ADA accommodations
Financial Planning Expense Sheet – Equitable Advisors
Asset Map – Equitable Advisors

#10 – Lessons Learned: Connecting with International School Leaders
August 27, 2020
A special conversation with school leaders from around the world who have opened their schools and learned valuable lessons in the process. We have recorded interviews with colleagues from Australia, The Netherlands, and Ireland, and asked them relevant questions as we draw closer to opening our own schools.
Resources
Ireland – School COVID-19 policy: COVID-19 response plan for safe reopening of post primary schools
#9 – Opening the Conversation: Acknowledging the Impact of Racial Inequity in Our School Communities
August 5, 2020
Resources
Nice White Parents – This American Life  – Apple Podcasts
How to Start Meaningful Conversations About Race in the Classroom – EdSurge.com
Creating the space to talk about race in your school – NEA
https://site.gcntraining.com/ – GCN Training
Podcast & Resources by principalkafele.com/
#8 – Reopening Series: First Things First Update: Where Are We NOW With Health and Safety Protocols?
July 23, 2020
Resources
Plainedge Public School Reentry Planning – Parent Survey
Maximizing Opportunities for In-Person Learning Reopening Framework – Shenendehowa CSD
Reopening Framework Presentation – Schenendehowa CSD
What Next? September and Beyond – New Rochelle CSD
COVID-19 Reopening Planning with School Health in Mind – New Rochelle CSD
Parent Re-Entry Plan 2020_2021 – New Rochelle CSD
#7 – Reopening Series: Supporting Student Mental Health and Well-Being
July 9, 2020
Resources
www.mentalhealthEDnys.org.  Scroll to the bottom of the homepage to register for MHANYS listserv
NYSED Mental Health Education Literacy in Schools
'Anxiety and depression among students have become central issues, and not all young people are affected equally' – The Hechinger Report
Granville Mental Health Resources Page
Granville Counselor Referral Form
Playbook for School Reopening – Kaiser Permanente
Maryland's Recovery Plan for Education
Realistic Thinking Detective Evidence Sheet
From John Kelly, Ph.D., School Psychologist:
School Reentry Considerations: Supporting Student Social and Emotional Learning and Mental and Behavioral Health Amidst COVID-19 – National Association of School Psychologists 
#6 – Assessing Learning and Instructional Strategies
June 25, 2020
Resources
June Reading Research Conference – Stratford Road Elementary School Memorandum
5 Tips for Measuring and Responding to COVID-19 Learning Loss
6 Classroom Changes Teachers Will Make When Schools Reopen
A National Survey to Explore How Students Will "Catch Up"
From the New Rochelle CSD: 
Distance Learning Plan – Elementary Feedback
Elementary(FINAL) and Middle School (DRAFT) Scenario 2
High School DLP_SecondaryFeedback
#5 –Implementing Health and Safety Protocols
June 11, 2020
Resources
As shared by Putnam Northern Westchester BOCES:
Community Mitigation Guidelines to Prevent Pandemic Influenza – CDC
From the New Rochelle CSD: 
Distance Learning Plan 2.0 Guide
New Roc & Rolling Plan – Comunication
Shenendehowa Central School District
As shared by Emily O'Brien, Eastplain Elementary School
In response to the rapid shift to remote learning, ClassLink created several tools and resources. Among the tools are two rubrics to help organizations (districts and state) self-assess their readiness for remote learning and returning back to school for the 2020-21 school year.
·  Education Continuity Plan Rubric for remote learning
What's the vision for it?
We want these rubrics to exist in the public domain as living documents. We encourage you to adapt these resources to serve your district/state's needs. We welcome feedback to continuously improve the rubrics and we encourage professional leadership associations (e.g. COSN, SETDA, AESA, and AASA) to adopt and contribute to the improvement of these resources."
https://www.cultofpedagogy.com/reopening-school-what-it-might-look-like/
https://tntp.org/covid-19-school-response-toolkit/view/covid-19-support-survey-questions
Other:
6 Ways to Bring Students and Staff Back to Schools
Keeping Students and Staff Healthy and Safe When Schools Reopen
#4 – Provision of Special Education Services
May 28, 2020
Resources
Elmira City School District Special Education Services Plan
Slides from the Council of Administrators of Special Education – Phyllis Wolfram
NYSED State Guidance:
USDE-OSEP Federal Guidance:
#3 – Grading and Graduation Requirements
May 14, 2020
Resources
Quarter 4 Grading Video for Parents – Shenendehowa Central School District
Schools are using different criteria to assign fourth quarter grades – NYSSBA OnBoard
Below are resources for reflecting on a grading policy.
https://www.edweek.org/ew/articles/2020/04/01/grading-students-during-the-coronavirus-crisis-whats.html
https://www.nytimes.com/2020/04/04/us/politics/coronavirus-zoom-college-classes.html
https://www.edsurge.com/news/2020-03-12-the-case-for-shutting-colleges-down-instead-of-moving-classes-online
https://blogs.edweek.org/edweek/finding_common_ground/2020/04/assessments_and_grading_in_the_midst_of_a_pandemic.html?cmp=eml-contshr-shr
#2 – Supporting and Working with Our School Communities
April 30, 2020
#1 – The Missing Children in Our School Communities
April 16, 2020
Resources
– High School Reaching Disengaged Students – Shenendehowa Central Schools
– Maintaining Privacy If Making Calls From Home
– Home Visit Letter to Parents – Ron Agostinoni, Shenendehowa High School Principal
– Help Desk Ticket Submission Guidelines – Shenendehowa Central Schools
MHANYS and the School Mental Health Resource and Training Center
is committed to supporting students, families and schools.  As always, our goal is to reduce stigma, support mental health in communities across NYS, and empower people to develop their own strategies for coping with stress.
– Supporting the Mental Health and Wellness of Students and webinar recordings – Online training
(1-hour CTLE credit)
– Coping Tools to Support Mental Health and Wellness
– Resources for families and caregivers, including family education webinar series
– Panel Discussions: Maintaining Mental Health in Schools During Social Distancing