Join New York's Most Dynamic Organization for School Administrators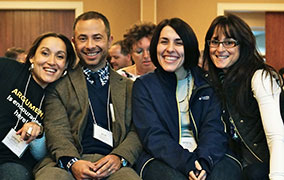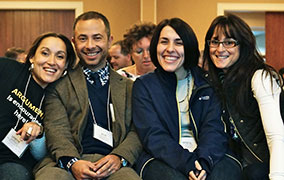 SAANYS is your voice, your source, your association. This means access to the latest information, rapid responses to phone calls and inquiries, the best in legal protection and negotiations services, strong legislative representation, and the most pertinent and comprehensive professional growth opportunities. We're proud to act as advocates, partners, and supporters for educators and school administrators.
This holistic approach to serving members is deliberate and purposeful. SAANYS provides the job protection needed in these turbulent times, but also the professional growth necessary to succeed and advance in this era of change.
Additional Benefits of Membership:
National affiliation options
Award-winning publications for educators and administrators
$10,000 term life insurance policy
A free financial profile; financial planning, retirement services, and related insurances from Equitable
Online career center
Abenity discount program (travel, purchases, and more)
Personal legal services plan
Discounted online defensive driving course
Auto and home insurances from Liberty Mutual
Types of Membership
Active Regular
Receive all benefits and services as described above, including legal representation on job-related matters and negotiations services.
Note: With respect to individual memberships (as opposed to unit memberships), legal representation from an attorney, by policy, is only available after 180 days of membership, unless approved by the executive director or designee.
Associate Members
Receive all benefits and services, except legal and labor relations services and term life insurances (participation in policies directly from SAANYS partners may be available).
Professional
Student/Graduate
Library
Retired Associate