Expanded Legal Services for SAANYS Members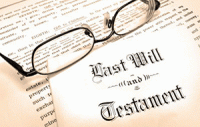 SAANYS has always been there for members who need advice or assistance from legal counsel on job-related matters. Now members can take advantage of a personal legal plan through a national legal services provider that will offer other services, such as preparing a will, creating a trust, refinancing a mortgage, or just answering a question – all at a very reasonable discounted rate. ($85 enrollment for Regular Active, Retired Active, and Retired Affiliate members. Associate Member fee is $150.)
Each year, plan enrollees receive a simple will, a power of attorney, a living will, and a health care proxy (existing documents can be updated) at no additional fee. Any time a participant wishes to speak with an attorney on personal matters, they can call the toll-free number below for unlimited phone advice at no additional charge.
If a problem cannot be resolved by letter or phone, participants will be referred to a local plan attorney who can provide two one-hour consultations, again at no additional charge. Additional time is then charged by the firm at a greatly reduced rate.
To learn more or enroll, call 1-800-832-5182. Have your SAANYS membership card and/or ID ready.
About the Plan Provider
Feldman, Kramer & Monaco, P.C. is an "AV" rated law firm according to Martindale-Hubbell, with an extensive background in group legal service plans. The firm has been the provider of legal and administrative services to the New York State United Teachers Legal Plan, United Federation of Teachers Welfare Fund Retiree Legal Plan, Public Employees Federation Legal Plan, United Teamsters Legal Fund, Nassau County Police Legal Plan, and the Hospital Association of New York, among others.