Serving Public School Leaders Since 1972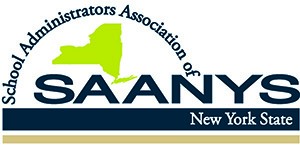 The School Administrators Association of New York State (SAANYS) is proud of its long history of supporting New York's public school leaders and their communities. Our mission is steadfast – to provide direction, service, and support to our membership in their efforts to improve the quality of education and leadership in New York State schools. We continue to accomplish our mission by consistently delivering unequaled service, advocacy, and supporting benefits to over 7,200 public school principals, assistant principals, directors, and coordinators in many of New York's public schools and BOCES.
Member Services Include:
Strong legislative and regulatory representation and advocacy;
Local representation and services for 12 regions throughout New York State;
Legal support, labor relations, and negotiation assistance from our experienced team of attorneys and negotiators;
Professional growth opportunities through conferences, online learning, publications, mentoring, and an online career center; and
A nationally affiliated awards program to recognize outstanding leadership in education.
The SAANYS Team:
Officers and State Executive Committee:
President:
Regina Huffman, Sewanhaka CSD
President-elect:
Stuart Pollak, Connetquot CSD
Past President:
Joyce Carr, Elmira CSD
Executive Committee Members

Tony Cardamone, Baldwinsville CSD
Harry Leonardatos, Clarkstown CSD
Scott Cromis, Valley Stream CSD
SAANYS Staff:
The staff at SAANYS' headquarters in Albany is here to support you. Please contact our staff any time with your inquiries or suggestions using the email addresses below, or by calling 518-782-0600. The SAANYS Legal Department can also be reached after hours using the weekend and evening legal pager: 800-978-6055. Be sure to leave your area code for call back.

Kevin Casey
Executive Director
kcasey@saanys.org
_______________________
Legal Department:
Arthur Scheuermann
General Counsel
Since 2002, Art has been leading the SAANYS Legal Department and team of field attorneys and negotiators. A former assistant district attorney on Long Island, Art spent a number of years honing his labor and employment relations expertise at an Albany law firm prior to arriving at SAANYS.
ascheuermann@saanys.org

Jennifer Carlson
Deputy General Counsel
Jenn graduated from Albany Law School in 2003 and joined the SAANYS Legal Department in 2010. Prior to joining SAANYS, Jenn worked for over seven years in a Capital Region private law firm, performing primarily civil defense work for municipal employees.
jcarlson@saanys.org

Wendy S. DeForge
Counsel
A graduate of Western New England College School of Law, Wendy received her Juris Doctorate degree and her Bachelor of Science Degree from Russell Sage College. Prior to SAANYS, Wendy was employed as a senior assistant conflict defender for Schenectady County, an associate attorney at DeLorenzo Law firm, and an associate professor of law at Bryant & Stratton College and Sage Colleges.
wdeforge@saanys.org

Jacob Verchereau
Counsel
Jacob graduated magna cum laude from Albany Law School and worked as an article editor for the Albany Government Law Review. As a law student, Jacob interned at SAANYS and the NYSED's Office of State Review. Prior to law school, Jacob worked as an advocate/paralegal for several years and represented children with special needs in IDEA & Section 504 disputes.
jverchereau@saanys.org

Kim Hoggan
Legal Secretary 
Legal Department contact and assistance.
khoggan@saanys.org
_______________________
Other Departments:

Darlynn Brazee
Business Manager
Contact Darlynn with inquiries pertaining to accounts payable & receivable.
dbrazee@saanys.org

Karen Bronson
Director of Professional Learning
Contact Karen for information on SAANYS' events, including PD Your Way and the MentorCoach service.
kbronson@saanys.org

Katy Brunetti
Executive Assistant and Office Manager
Katy is a longtime staff member at SAANYS is the liaison to the SAANYS Board of Directors and handles office and building management issues.
kbrunetti@saanys.org

Sharon Caruso
Graphic Designer
Sharon works in the Communications Office on the production of marketing and programming materials.
scaruso@saanys.org

Kathy Duffy
Coordinator of Membership
Contact Kathy regarding dues, member insurances, benefits, a change of address, or other membership issues.
kduffy@saanys.org

Cindy Gallagher
Director of Government Relations
Cindy leads the member-composed Government Relations Committee, assuring that the collective voice of SAANYS members is heard on important legislative and regulatory matters. cgallagher@saanys.org

Michelle Hebert
Director of Communications
Michelle oversees all media relations, publications, marketing, and electronic communications.
mhebert@saanys.org

Susan Jaronski
Meeting Planner
Call on Susan with questions regarding workshops and event logistics and registration.
sjaronski@saanys.org

Donald Nickson
Deputy Executive Director
A former principal, Don is involved in all aspects of member services, traveling often to serve member units around the state.
dnickson@saanys.org

Jill Palladino
Head Receptionist
Jill serves as the first point of contact at the front desk for SAANYS.
jpalladino@saanys.org

Annika Pfluger
Communications Coordinator
Annika works in the Communications Office on the News & Notes newsletter, event promotions, electronic communication, and website updates.
apfluger@saanys.org

Deborah Taylor
Director of Corporate Services
Debbie serves as SAANYS´ liaison to the business community, forging beneficial relationships with select companies.
dtaylor@saanys.org

Christopher Van Wagner
Membership Specialist
Christopher handles dues, member insurances, benefits, and change of address requests.
cvanwagner@saanys.org