Associate Your Brand With the Leading Organization for School Administrators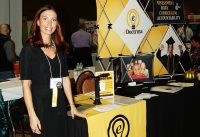 Our sponsors not only help support our mission, they also gain increased visibility with a valuable and influential audience. SAANYS is the largest school administrators organization in New York State, representing over 15,000 school administrators from Long Island to Buffalo including New York City administrators. These administrators represent nearly 500 school districts with a combined student body of nearly 1,000,000. Download the 2023 corporate sponsorship prospectus here.
Click here for online corporate sponsorship opportunities.
SAANYS Titles Include:
Principal

Assistant Principal

Department Director / Chair

Curriculum Director

Technology Coordinator

Director of Transportation

Health Services Director

Director of Special Education

Director of Guidance

Coordinator of School Libraries

School Psychologist
2022 Annual Conference and Expo
October 23-24, 2022 | The Sagamore Resort, Lake George
More details to follow!
Advertising Rates
News & Notes e-newsletter
Three, horizontal ads, full color……………$1,500.
Print Advertising Rates
Vanguard/Practices Magazine
(Published Winter/Spring/Fall)
Full Page, Full Color…………………..$1,900.
Half Page, Full Color…………………..$1,400.
One-third Page, Full Color……………..$950.
11″ x 17″ Inside cover…………………..$2,500.
Full Color, Fold-out
For additional information, or to purchase an advertisement, please contact Deborah Taylor, director of corporate services, at (518) 782-0600 or dtaylor@saanys.org.
Sponsors
Click here to see our corporate sponsor list.