SAANYS Announces 2019 Retiree Student Scholarships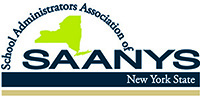 Open to any high school senior graduating in June 2019. Applicants must be sponsored by a current SAANYS active retiree, affiliate retiree, or associate retiree member in good standing. Students must have demonstrated good school and community citizenship, are planning to go on to higher education, and who otherwise satisfy criteria by the SAANYS Retiree Scholarship committee. Students are responsible for seeing that the forms are accurately and completely filled out. The SAANYS Retiree Board reserves the right to not process applications found to be incomplete as of the application deadline.
Application Deadline: April 1, 2019

Access the online application form here.
Download the MSWord application form here.
Download the FAQ (Frequently Asked Questions) here.