Regents Focus on Substitute Teacher Shortage
Several Regent meetings during the last school year focused on requirements for substitute teachers. Each of the meetings resulted in rigorous conversations as to the extent of shortages and the most effective way to attack the challenges around this issue. The item this month brought data and examples of practices from the field that are being used to address shortages.

To drill down further on this issue, district superintendents across the state conducted a four-week study (January – February 2019) to informally assess the ability to find substitutes for the day on which a teacher was absent. The data collected indicated variability across the state, with an average fill rate of 83 percent. The area least able to find substitute teachers was Westchester (59 percent) and the highest was St. Lawrence-Lewis at 94 percent.
The discussion proceeded to highlight strategies used by districts to address teacher absences; primarily collaborations with institutes of higher education.
A link to this Regents discussion item may be found using the link below. Stay tuned for further updates. http://www.regents.nysed.gov/common/regents/files/HE%20-%20Substitute%20Teacher%20Demand%20and%20Supply.pdf
Endorsement of Pathway for Out-of-State Leaders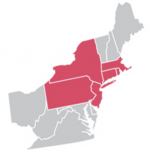 A proposed regulatory revision has been discussed by the Regents which focuses on out-of-state building leaders moving to New York. The regulation would add flexibility to: 1) clarify that the out-of-state experience could include positions from multiple states, 2) remove the requirement to have satisfactory evaluations for the three most recent years to be for any three years (does not have to be consecutive), and 3) expand the requirement to have completed experience within five years prior to the application to seven years.
A link to more information may be found at: http://www.regents.nysed.gov/common/regents/files/619hea1.pdf
Regents Continue Discussion of Diploma Requirements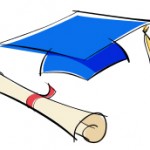 Throughout this past year, the Board of Regents has had several discussions on pathways to obtaining diplomas. As the conversations evolved there was a growing sense that members of the board were moving towards having a larger discussion regarding the high school completion and corresponding implications. The presentation at the July meeting of the Board of Regents took the board officially down the road of a comprehensive review of diploma requirements and alternative ways to explore providing students with opportunities to demonstrate skills and talents.
The commissioner and chancellor began the conversation with some background comments indicating that although graduation rates have improved, they are not where we all would like them to be. For the past several years the board has discussed, and put into place, alternate pathways, seals of bilingual competency, and assessment options and it is time to think about the system more comprehensively.
Prior to their meeting, members were provided multiple resources on the issue, which can be found using this link: http://www.regents.nysed.gov/node/9363.  The link to the PowerPoint used to guide this conversation can be found at: http://www.regents.nysed.gov/common/regents/files/Full%20Board%20-%20Monday%20Pathways%20to%20a%20NYS%20Diploma.pdf
More information on this item may be found at: http://www.regents.nysed.gov/common/regents/files/Full%20Board%20-%20Monday%20Pathways%20to%20a%20NYS%20Diploma.pdf
Waiver for Meeting 180 Hours of Instruction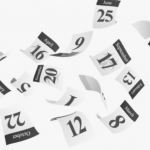 In September 2018, the Board of Regents adopted regulations that eliminated daily minimum instructional hours and replaced it with yearly aggregate requirements (900 hrs. for K-6, and 990 for 7-12). Additionally, the State Education Department issued guidance as to what could and could not be included as instructional time.
Since that time some school districts have raised safety and scheduling challenges that prevent them from meeting the new requirements.
At the July meeting, the Regents adopted emergency regulations allowing districts to submit a waiver for this requirement for up to four years, so long as the school district:
Was in session for 180 school days in each school year,
Describes the safety and/or scheduling challenges for which the waiver is requested,
Develops a plan to describe how the new requirements will be met by 2011-23, and
Must attest that instructional hours for 2018-19 and 2019-20 will be at least equal to those provided in 2017-18 and that in each subsequent school year total hours will increase annually by at least 33 percent in 2020-21, 66 percent in 2021-22, and 100 percent by 2022-23.
A Shift in Professional Learning
Proposed revisions for regulations relating to professional development were placed in the State Register in June 2019. The proposed regulations shift wording to "professional learning"; require professional learning be culturally responsive; require that both qualitative and quantitative data be used to measure impact; and clarify that professional learning and mentoring be provided to school leaders.
Each district plan must include how school leaders will be provided professional learning and a mentoring program. The goal of mentoring would be one component of a comprehensive induction model to support school leaders in their early careers and/or as they attain their professional certificate.
A link to the board item and regulations can be found at: http://www.regents.nysed.gov/common/regents/files/419hed3.pdf