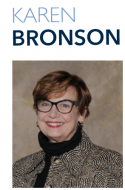 Karen Bronson is currently the director of professional development for the School Administrators Association of New York State (SAANYS). In that role, she develops and often delivers professional learning in many forms to over 7,000 school leader members around the state.
A former assistant to the superintendent, principal and secondary teacher of English, Karen has a commitment to teachers, leaders, and students and sees strong innovative partnerships in professional learning as the way forward. Karen is a frequent presenter around the state on diverse topics for educators and has presented at Oxford University's Education Research Symposium on the topic of effective feedback in the observation process.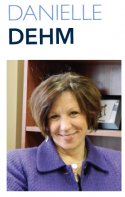 Danielle (Danny) Dehm is an established member of the educational community in the Rochester region. She holds a B.S. in Elementary Education from St. Bonaventure University, an M.S. in Learning and Behavioral Disorders from SUNY Buffalo, a C.A.S. in Educational Administration from SUNY Brockport, and is currently a doctoral candidate in the Ed.D. Executive Leadership program at St. John Fisher College. In addition, she completed the Superintendent Development Program through SUNY Oswego.
Danny has coached and mentored many area leaders through her work with SAANYS, University of Rochester, as well as individual districts who have sought her expertise. Past recognitions include the SAANYS McClelland Award, the Region 11 Elementary Principal of the Year Award, the NYS Elementary Principal of the Year Award, and finalist for the Victor Chamber of Commerce Women of Excellence Jikohnsaseh Award.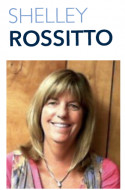 For the past 25 years Shelley has created learning opportunities for students, staff and colleagues to improve student achievement and engagement through the use of technology by improving instructional practices. She has been a practicing administrator for the past 20 years implementing programs and building teams to be effective and efficient.
Her roles and responsibilities have been unique. She both plans with educators for instructional solutions and then designs the technical infrastructure to support instruction and administrative computing. She has woven the two areas to create environments for learning and build the technical infrastructure that is sustainable. This includes not only hardware and software but staffing. Her vision has led to the creation of computer networks that are innovative and responsive to the needs of educators to be flexible for the varying demands required for student, administrative and staff success. This is also coupled with a strong instructional vision.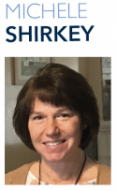 Michele Shirkey retired after 35 years in education as the elementary school principal at Greenlaen elementary in the Bainbridge Guilford CSD for the last 15 years. Prior to that position she was a teacher, school counselor, and school administrator. During her career she was awarded the region 8 teacher of the year, NYSCLSA administrator of the year, and a recipient of the SAANYS Leadership and Support award. Michele is currently a student leadership trainer, student leadership advisor trainer, and member of Rotary and host parent.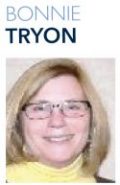 Bonnie has been an educator for over 38 years as a former K-12 principal for instructional support and planning, director of elementary education, elementary principal, curriculum specialist, and teacher. She has been responsible for leading, designing, and implementing district-wide professional and curriculum development programs and services. While serving as director of elementary education in a newly merged district, Cobleskill-Richmondville Central School, she led the closing and opening of schools. As principal of the Golding Elementary School, the NYS Commissioner of Education recognized the building as a High-Achieving Gap Closing School. Dr. Tryon has served on the National Association of Elementary School Principals (NAESP) as a Zone Director and as president of her state association, School Administrators Association of New York State (SAANYS). In 2007 she was named New York State Elementary School Principal of the Year and a National Distinguished Elementary School Principal. Her doctoral dissertation Assessing the Collaborative Conversations Between MentorCoaches and School Administrators won the 2013 NAESP Ernest L. Boyer Dissertation Award.
She now serves as the SAANYS Mentor Program Coordinator and as a NAESP and SAANYS trained mentor coach and trainer of mentors, having worked with mentees new to school leadership roles and veteran leaders moving in to new positions in rural, suburban, and urban settings. As the lead author for SAANYS' Mentorcoach Services and Professional Growth Circles plan documents, Bonnie puts the core tenants of these programs in to practice as she works alongside the dozens of school leaders she has coached over the past eight years.
Dr. Tryon represents school leaders on NYS Education Department's Committee of Practitioners for ESSA, the NYS Teacher of the Year Council, and the SAANYS Governmental Relations Committee.
Bonnie's expertise is in instructional leadership through the development of mentorcoaching programs and curriculum and instructional design. She has presented to local, state, and international audiences.