SED Communication: APPR Deadline and Timeline Memo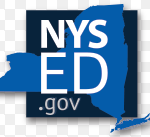 The information below was received from the State Education Department in regard to the transition from the current §3012-c APPR system to the new §3012-d APPR system. Click here to read the full memo.
No information is included in this document related to the Hardship Waiver application. However, it is stated that a FAQ document in regard to the waiver will be posed "this summer" on EngageNY, and that the due date by which APPR Plans must be submitted to SED in order to ensure SED review/approval by November 15 has been extended from September 1 to October 1.  Also, to be eligible for a Hardship Waiver, a school district or BOCES must close out the APPR for 2014-15 by submitting three items:
1. 2014-15 APPR Implementation Certification form
2. 2014-15 Staff Evaluation Rating data, and
3. Statement of Confirmation of 2014-15 Staff Evaluation Rating Verification Report(s)
---
 From: An announce only list for NYSED news alerts to school district superintendents. [mailto:SUPT-INFO@LISTSERV.NYSED.GOV] On Behalf Of Julia Rafal
Sent: Thursday, July 02, 2015 11:55 AM
To: SUPT-INFO@LISTSERV.NYSED.GOV
Subject: IMPORTANT: APPR Deadline and Timeline Memo
Colleagues,
The purpose of this email is to provide you with important information and resources to support your district's and BOCES' APPR close-out for the 2014-15 school year.  In addition, you will find information, including a timeline for the next school year, to help prepare you for the changes associated with Education Law §3012-d.
The attached memorandum includes the following:
The Board of Regents' recent amendment of Subpart 30-2 and emergency addition of the new Subpart 30-3 of the Rules of the Board of Regents;
APPR data collection and reporting timelines and requirements, including instructions for accessing the 2014-15 APPR Implementation Certification form;
Submission timelines for the Hardship Waiver for the implementation of Education Law §3012-d; and
APPR review and approval processes for the implementation of Education Law §3012-d.
This memorandum and additional supporting materials will be available on EngageNY.   Please note that EngageNY has been updated with separate dropdown menus for each statute to help you better navigate APPR requirements and resources associated with Education Law §3012-c and the new Education Law §3012-d.
Under the new "APPR (3012-d)" page, available at: https://www.engageny.org/resource/appr-3012-d, you will currently find the following resources:
A link to the new regulations adopted by the Board of Regents to implement Education Law §3012-d;
The "Blue Memo", which provides a summary of the regulations; and
An updated slide deck, which summarizes the new APPR regulations that were presented at the June 2015 Board of Regents meeting.
Throughout the summer, the Office of Teacher and Leader Effectiveness will continue to update its resources to provide you and your teams with information and support as you design APPR plans under Education Law §3012-d. As indicated in the attached memo, materials you can expect to see this summer include, but are not limited to, the following:
An updated Review Room portal and FAQ document.
The hardship waiver application and FAQ document.
A revised APPR Field Guidance document.
A revised SLO Guidance document.
Updated teacher and principal evaluation road maps.
Updated RFQ information – rubrics and assessments.
If you have any questions regarding the above materials, please continue to contact educatoreval@nysed.gov. We look forward to supporting your work.