New Leadership and New Membership: At the March Meeting of the New York State Board of Regents
Although important, substantive regulatory amendments were discussed and enacted at the March 21-22 meeting of the State Board of Regents, the most notable actions at the meeting had to do with board leadership. It was the last meeting for Chancellor Merryl Tisch and Vice Chancellor Anthony Bottar.
Regents Leadership and Appointments 
Dr. Tisch was a Regents member for 20 years; was elected vice chancellor in 2007, and has served as chancellor since 2009. She strongly advocated for New York State's participation in the Race to the Top program, including the adoption of common core standards, common core-aligned tests, new annual professional performance review requirements for teachers and principals, and increasing the number of charter schools. She is regarded by many, including herself, as trying to accomplish too much too fast.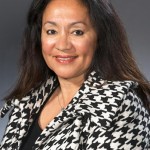 Board members elected Dr. Betty Rosa (Judicial District 12: Bronx) to the chancellor position – fifteen members voted in favor, two members abstained. She worked in the New York City Department of Education, beginning as a bilingual paraprofessional to teacher and advancing to reading coordinator, to assistant principal and principal, and culminating with her appointment to Superintendent of Community School District 8, in the Bronx. In her remarks in accepting the position, she thanked the outgoing chancellor and vice chancellor for their dedicated work, and thanked family members for their ongoing support and encouragement. She also spoke of the need to reconceptualize the work that needs to be done to bring about greater equity for children. She spoke of the need to "align your methods of teaching to students' methods of learning … We're about students not adults." In later remarks, Dr. Rosa expressed strong doubts about the state assessment system, and sympathized with parents participating in the state assessment opt out movement. Dr. Rosa received a B.A. in psychology and a Master of Science degree in administration and supervision from the City College of New York and holds second Master of Science degree in bilingual education from Lehman College. She also received an Ed.M. and Ed.D. in administration, planning and social policy from Harvard University.    
Effective April 1, Dr. Tisch's at Large seat on the Board will be filled by Luis Reyes, who will then begin his five-year term. Dr. Reyes is a Research Associate at the Center for Puerto Rican Studies and, for decades, taught Spanish and education courses at the CUNY institutions at Lehman, Brooklyn, Baruch and Hunter.  He also served on the faculty of Long Island University, the Brooklyn Campus; earned a Ph.D. from Stanford University, and authored articles in publications including the Harvard Educational Review, Journal of Latinos and Education, and the Bilingual Research Journal. From 1990 to 1998, he also was a member of the New York City Department of Education.   
Anthony Bottar (Judicial District 5: Herkimer, Jefferson, Lewis, Oneida, Onondaga, Oswego) was elected to the Board of Regents in 1996 and has served as vice chancellor since 2012. In remarks at the Regents meeting he expressed that throughout his tenure as a Regents member he was guided by his conviction to "increase educational opportunities for all students and to improve outcomes."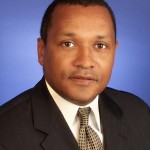 Board members unanimously elected T. Andrew Brown (Judicial District 7: Cayuga, Livingston, Monroe, Ontario, Seneca, Steuben, Wayne, Yates) to the vice chancellor position. He is the founder and managing partner of the Rochester-based law firm Brown Hutchinson, LLP, specializing in civil litigation. He has also been a mediator and arbitrator on commercial and employment panels of the American Arbitration Association since 1996, and was also former General Counsel of the National Bar Association. Regent Brown received his law degree from the University of Michigan Law School and earned a B.A. in political science from Syracuse University.
Effective April 1, for a five-year term, the 5th Judicial District will be served by Elizabeth Smith Hakanson who has an education career spanning more than 30 years, including teaching at the high school and middle school levels in the Syracuse City School District. From Syracuse University, she earned a M.S. degree in student personnel administration in higher education and an A.B. degree in arts and sciences and education social studies.
Readers will also recall that Regent Charles Bendit resigned from his position following the Board's February meeting, with a year remaining in his five-year term. He is succeeded by Nan Eileen Mead, who will serve a one-year vacancy for the Board's 1st Judicial District (Manhattan).  In addition to being a financial services industry professional for almost 20 years, she has extensive experience as a public education advocate with demonstrated success in increasing parent engagement, relationship building, and community advocacy and development. She holds leadership positions in New York City public education advocacy organizations including the Chancellor's Parent Advisory Council, Community Education Council District 3, and Community School District President's Council. She earned a graduate certificate in community advocacy from the State University of New York, Empire State College and a B.A. degree in politics from New York University.
Establishing a New CDOS Graduation
In April 2013, the Board of Regents adopted regulations containing procedures through which students with disabilities may exit school with a CDOS Commencement Credential as a supplement to a regular high school diploma or, for a student with a disability who is unable to earn a regular diploma, as the student's exiting credential. At the Regents March 2016 meeting, the Board took emergency action to amend sections 100.5 and 100.6 of regulations to establish a Career Development Occupational Studies (CDOS) graduation pathway option, culminating with a Regents high school diploma. The new CDOS graduation pathway is available to all students, beginning in June 2016.
The new "4+CDOS Pathway to a high school diploma" will allow students to graduate with a Regents diploma when they have demonstrated the state's standards for academic achievement in math, English, science, social studies, and the state's standards for essential work-readiness, knowledge and skills necessary for successful employment after high school. There are two options by which students may meet the CDOS criterion:
Option 1:
• Develop a Career Plan.
• Demonstrate achievement at the commencement level of CDOS learning standards.
• Complete at least 216 hours of CTE coursework and /or work-based learning, with at least 54 hours in work-based learning experiences.
• Complete an employability profile.
Option 2:
In lieu of option 1, meet the requirements for a nationally recognized work readiness credential such as one of the following:
• National Work Readiness Credential
• SkillsUSA Work Force Ready Employability Assessment
• National Career Readiness Certificate WorkKeys – (ACT)
• Comprehensive Adult Student Assessment Systems Workforce Skills Certification System
Expanding Appeals of Regents Examinations
The Regents unanimously passed an emergency action item amending section 100.5(d)(7) of regulations, relating to appeals of Regents examinations passing scores. Effective June 2016, the amended regulation extends the range for which an appeal may be granted, from 62 to 64, to 60 to 64; and deletes the criterion that the student has a 95 percent attendance rate.  The remaining criteria that must be met by students in order to be granted such an appeal are:
1. Have taken the Regents examination under appeal at least twice.
2. Present evidence that the student has taken advantage of academic help.
3. Have a passing course average in the subject area.
4. Be recommended for an exemption to the graduation requirement by the teacher or department chairperson.
Annual Professional Performance Reviews
Near the close of the full board meeting Regent Judith Johnson strongly expressed the need to include the annual professional performance review (APPR) system as an agenda item for the next Regents meeting, on April 18 and 19. She said there remains a need to review all aspects of APPR requirements including the timeline for all school districts to transition to section 3012-d systems, as well as the system's "matrix" and component requirements. Commissioner Elia agreed to include APPR as an agenda item, but also pointed out that school districts will have had 18 months to put the new system in place and that the department is working with superintendents in this regard.
For more information regarding the Board of Regents or actions taken at their March meeting, contact James Viola, director of government relations, at JViola@saanys.org.