Important Information for Struggling and Persistently Struggling Schools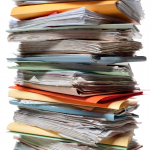 SED Memo  from Ira Schwartz, Assistant Commissioner Office of Accountability:
The New York State Education Department (NYSED or "the Department") thanks you for your participation in the July 22-23, 2015 School Receivership Conference in Albany, NY. For your convenience, the materials and PowerPoint presentations from the conference have been posted at: http://www.p12.nysed.gov/accountability/de/SchoolReceivership.html.
Pursuant to Commissioner's Regulation §100.19, superintendents are required to have a Department-approved School Comprehensive Education Plan (SCEP), 1003(g) School Improvement Grant (SIG) or School Innovation Fund (SIF) grant for the 2015-16 school year, in order to be vested with the powers of the Superintendent Receiver. Some schools received provisional approval of their SIG continuation grant prior to July 15, 2015, which was the date that the Department officially notified districts of a school's identification as a Struggling or Persistently Struggling School. In those cases, July 15, 2015 will be used to calculate the date by which a district or an Educational Partnership Organization must submit the school's completed Community Engagement Plan and Public Notification and Hearing Template1 as an addendum to the school's revised SCEP, SIG or SIF plan for 2015-16.
If you are assisting a district with the Receivership process, please note that … Click here to read full memo..