The communication below, from the State Education Department, pertains to the draft ESEA Flexibility Waiver application – for 2015 to 2019 – that was discussed at the Board of Regents meeting. A link to the draft document is provided in the third paragraph, and comments must be received no later than February 26, 2015.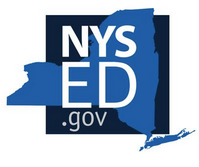 From: ACCOUNTINFO [mailto:ACCOUNTINFO@nysed.gov]
Sent: Friday, February 13, 2015 6:26 PM
To: ACCOUNTINFO
Cc: ESEASUPPORT
Subject: New York State Education Department Requesting Public Comment on ESEA Waiver Renewal Request for 2015-16 through 2018-19 School Years
Dear Stakeholder;
The New York State Department of Education has just posted for public comment the State's ESEA Flexibility Renewal Request for the 2015-16 through 2018-19 school years.
On November 13, 2014, the USDE issued new guidance for states with approved ESEA Flexibility Waivers describing how states could apply for a three or four year renewal of their approved Flexibility Waivers.  States such as New York that were identified by the USDE as having fully implemented the USDE's Flexibility Waiver requirements regarding teacher and principal evaluations were notified that they had the option of applying for a four year renewal, covering the 2015-16, 2016-17, 2017-18, and 2018-19 school years.  Under this process, states with approved waivers may submit amendments to the state's approved plan to take effect during the waiver period, as part of the renewal process.
The state must consult with stakeholders regarding its draft ESEA Renewal Request and any amendments before submitting its flexibility renewal request.  The Notice Soliciting Public Comment, materials summarizing changes to the State's approved ESEA Waiver, and the State's complete ESEA Flexibility Renewal Request can be found on the New York State Education Department's Office of Accountability website at:http://www.p12.nysed.gov/accountability/ESEAFlexibilityWaiver.html.
Comments can be sent via email to ESEASUPPORT@nysed.gov , via mail to Dr. Lisa Long, Supervisor, Office of Accountability, Room 400, 55 Hanson Place, Brooklyn, NY 11217, or faxed to 718-722-2215.
Comments must be received no later February 26, 2015. 
 Please identify in the subject line the topic(s) and/or the amendment(s) on which you wish to comment.   For example, if you would like to comment on the revisions to the Priority School methodology for identification, please include "Priority School Identification" in the subject line of your email.  If you wish to comment on the proposed amendment pertaining to testing of English language learners, then please include "Public Comment on Amendment 1" in the subject line of your email.   Finally, if you wish to make multiple comments, then please include the topic(s) and/or amendments in the subject line of your email  (ex: "Public Comments on Priority School Identification and Amendment 1").
Thank you in advance for your comments.
Sincerely,
The Office of Accountability