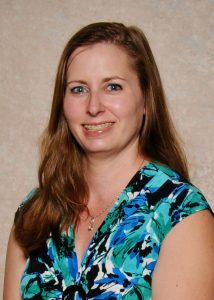 Jennifer L. Carlson, Esq., who previously served as SAANYS Deputy General Counsel, has been named SAANYS Deputy Executive Director, effective January 1, 2022. 
Carlson has been with the association since 2010, providing direct service to the membership in the areas of collective bargaining negotiations and various aspects of labor and employment law. She has also played a key role in supervising SAANYS' in-house staff of attorneys and interns, as well as SAANYS' extensive team of statewide negotiators and labor relations specialists. In her new role, Carlson will also supervise a vast array of additional membership services and programs.  
Commented SAANYS Executive Director Kevin Casey, "Jenn has demonstrated exceptional dedication to the association and service to the membership since joining SAANYS. Her excellent organizational skills, keen eye on customer service, and in-depth knowledge of core legal and negotiation services make her a great fit for the role of deputy executive director." 
Jenn is a graduate of Albany Law School and The College of Saint Rose. Prior to joining SAANYS, she worked for a Capital Region private law firm, performing primarily civil defense work for municipal employers.