Legislative Session Ends with Action on APPR, Lead Testing, Mayoral Control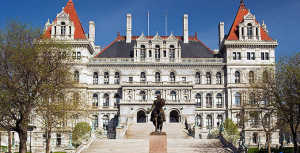 The 2016 legislative session is officially at an end. While all action items affecting education are currently being reviewed and analyzed, below is a snapshot of three of the major items addressed.
APPR
A deal was struck to extend the deadline for approved APPR plans under section 3012-d until December 31, 2016. Although SAANYS lobbied diligently to delink evaluations from state aid increases (supporting a "delinking" bill put forth by Assembly Education Chair Catherine Nolan), in the end, the compromise in Albany was an extension deadline to December 31.
Not all lawmakers were happy with the compromise. "At the end of the day, we're really just kicking the can down the road as I and many others would have preferred a complete delinking of funding from teacher evaluations and other common sense reforms to last year's flawed teacher evaluation law," Assemblyman Anthony Brindisi, a democrat from Utica, told POLITICO New York. "But I guess December 31 is better than September 1." 
REQUIRE TESTING FOR LEAD IN SCHOOLS
This agreement will make New York the first state in the nation to put a requirement in statute that mandates periodic testing of drinking water in schools. The state will fund a portion of the testing and remediation costs and will "reimburse these costs on an expedited schedule in emergency situations."
MAYORAL CONTROL OF NEW YORK CITY SCHOOLS
This agreement extends mayoral control in New York City for an additional year.
Stay tuned for further updates.