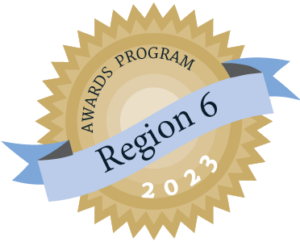 Each year, the SAANYS Region 6 Board holds its annual Leadership Breakfast in order to recognize leadership in all of its forms in our schools. This year our breakfast will be held on May 22 from 9-11 am at the Van Patten Golf Club in Clifton Park. The Breakfast recognizes student leaders (in grades 5-12), our senior scholarship winners, and leaders among our administrative colleagues.
We know how well you understand the complexities and nuances of school leadership and recognize the unique talents and skills of your colleagues and students.  Please consider nominating students and colleagues for the Region 6 awards!
Please click on the links below and review the criteria for the awards and fill out the corresponding nomination forms.  To simplify the process for you, we have created google forms for each award as well as the option of sending a hard copy or emailing a pdf.
REGION 6 AWARD LINKS: 
We hope to hear back from you no later than April 6, 2023 to allow our committee time to discuss and finalize this year's awards.  Thank you in advance.
Sincerely,
James Conway
SAANYS Region 6 Board, President/Chair
Tom Sands
SAANYS Region 6 Regional Representative
Gene Gordon
SAANYS Region 6 Board, Retiree Member
Robin Gawrys
Region 6 Board member