Mentor Coaches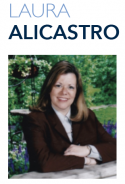 Laura Alicastro is a retired administrator who served the Brentwood community for 33 years. Brentwood is the largest suburban school district in New York State. She was principal of Hemlock Park Elementary School for 17 years and assistant principal at Northeast Elementary School for 3 years. Prior to her tenure as an administrator, Ms. Alicastro was both a special education resource room teacher and self-contained teacher. After many years in the classroom, her leadership was recognized and she was assigned the position of teacher on special assignment where she worked side-by-side with the special education department administrators in all facets of program and curriculum development. In retirement, she has substituted for various administrative positions and served as chairperson for the committee on special education.

While principal, Hemlock Park Elementary was recognized as a high performing/gap closing school and an International Reading Association's exemplary reading program award finalist. She launched the UPK program at Hemlock Park as well as promoted literacy by becoming a Teachers College Reading and Writing Project school. Ms. Alicastro served on the Brentwood principals and supervisors executive board for 10 years.
Ms. Alicastro earned an associates in applied science degree from SUNY at Alfred in human services, a bachelor of arts degree from Boston College in elementary and special education, a master of arts degree from New York University in counselor education, and a master of science degree in special education and a professional diploma in educational administration from Long Island University, C. W. Post College.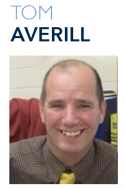 Tom has been an educator for 35 years and a retiree as of July 1, 2020; 24 of those years as an administrator. He has extensive k-12 experience as a teacher, department chair, dean of students, assistant principal, and principal. He has been an active member of the SAANYS Region 5 Executive Board serving as president during the 2019-20 school year. He also facilitated the region 5 professional development event held in the fall of 2019.
Tom earned his bachelor's and master's degree at SUNY Oswego. He received his CAS/SDA in Administration from SUNY New Paltz. His administrative career began in the Rondout Valley School District as a dean of students and assistant principal before taking on his first principal job in Hunter-Tannersville Middle/High School. After 5 years, he left to take the junior high school principal position in his home town of Saugerties. Three years later, the high school position was added to his duties. He spent the next 10 years as principal of both buildings with a student population of 1,400. Tom also served as president of the district's Administrative and Supervisory Personnel Association, successfully negotiating two contract settlements. During the 2021-22 school year, Tom came out of retirement to take on a one year principal role in Mt. Marion Elementary school.
Tom is especially proud of increasing the number of collegiate and advanced placement courses in his school while raising the graduation rate over 15 percent during his tenure as principal. He also supported the development of the PBIS initiative in both the junior and senior high schools. Tom has been a member of several district wide committees including APPR, technology, CDEP, professional practices, school/community relations committee as well as the diversity committee. Finally, Tom is a member of SAANYS, NASSP, ASCD, NYSMSA.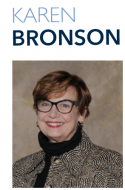 Karen Bronson is currently the director of professional learning for the School Administrators Association of New York State (SAANYS). In that role, she develops and often delivers professional learning in many forms to over 7,000 school leader members around the state. A former assistant to the superintendent, principal and secondary teacher of English, Karen has a commitment to teachers, leaders, and students and sees strong innovative partnerships in professional learning as the way forward. Karen is a frequent presenter around the state on diverse topics for educators and has presented at Oxford University's Education Research Symposium on the topic of effective feedback in the observation process

Dr. Dawkins has been an educator for 40 years, 25 as an administrator. He retired from the Rensselaer City School District in 2010 after serving as middle and high school principal for 21 years. Prior to that, he served the Cohoes City School District as an assistant middle school principal and social studies teacher.
During his tenure at Rensselaer, Dr. Dawkins was recognized as the Capital District School Development Association's (CASDA) Principal of the Year in 2004. He was a member of the board of directors for the Greater Capital Region Principals' Center for 17 years, serving as its chairperson in 2003-2004.
Currently, Dr. Dawkins works as a regional representative (Region 5), APPR specialist, and negotiator for SAANYS. In addition, he works as a college supervisor of student teachers for Siena College. He is a trained facilitator for SAANYS' mentor/Coach Program and has conducted mentor/coach workshops on Long Island and in the Capital Region.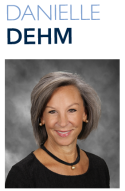 Danielle (Danny) Dehm is an established member of the educational community in the Rochester region. She holds a B.S. in Elementary Education from St. Bonaventure University, an M.S. in Learning and Behavioral Disorders from SUNY Buffalo, a C.A.S. in Educational Administration from SUNY Brockport, and a doctorate in Executive Leadership from St. John Fisher College. In addition, she completed the Superintendent Development Program through SUNY Oswego. Recently she defended her dissertation titled "The Friendship Workshop as an Intervention Model to Promote Empathy: A Program Review" and received an Ed.D. in August 2020.
After teaching kindergarten in the Batavia City School District for ten years, she became the assistant principal at Victor Primary School for the next five before taking on the role of principal, holding that position for 19 years before retiring in June 2017. She was the Victor Administrator and Supervisor Association (VASA) president for 12 years. In addition, she served as the Region 11 representative on the School Administrators' Association of New York State (SAANYS) board for 12 years, four of which included membership on the executive committee. She also served on the Genesee Valley Association for Supervision and Curriculum Development (GVASCD) board for six years.
In her role as a Professor in the Educational Administration Department at SUNY Oswego for the past 18 years, Danny has influenced hundreds of aspiring leaders throughout the Wayne-Finger Lakes Region. She currently teaches six-credit courses each fall titled Foundations of Administration, a six-credit course titled The Principalship, as well as a three-credit course each spring titled Organizational Change and is a member of the SUNY Oswego Program Advisory Council. Over the past years she also taught Supervision and the Intern Seminar course.
Danny has coached and mentored many area leaders through her work with the University of Rochester, NYSCOSS, and SAANYS as well as individual districts who have sought her expertise. Past recognitions include the SAANYS McClelland Award, the Region 11 Elementary Principal of the Year Award, the NYS Elementary Principal of the Year Award, and finalist for the Victor Chamber of Commerce Women of Excellence Jikohnsaseh Award.
In addition, Danny taught her first doctoral class in the summer of 2021; participates in an Exploring Racism Group with other Rochester leaders; has been an interim administrator in area schools as assistant superintendent, high school principal, and elementary principal; was co-director of the Summer LEAP program director at West Irondequoit from 2018-2021; is a member of the board of directors for LifeResults and facilitates personal development programs; hosts the Rochester area Settlers of Catan Tournament; and is an avid reader and traveler. Most importantly, she is the mother of two, dynamic daughters who are also educators.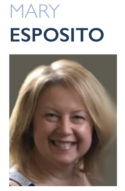 Mary Esposito is currently an elementary school principal in the North Rockland CSD. Mary has been an educator since 1990 and a school administrator since 1998. She has served in the role of high school world language teacher, middle school assistant principal and elementary school principal. Between her teaching and administrative experience, Mary has worked with students and families in every grade level from K-12. Mary's passion lies in her desire to help others be their best and reach their fullest potential. Mary joined the SAANYS Mentor Coaches ranks in 2022 having previously served as an in-district coach in her current district. She is excited to work with school leaders across the state to help them navigate the waters of school administration and become their best selves for their organization and for their own personal and professional growth.
Dr. Joseph Fantigrossi has served pre-K-12 students for the past 26 years. Beginning his career as a high school social studies teacher, he transitioned to administration in 2004. He has held the roles of social studies instructional supervisor and intervention director at the district level as well as middle and high school assistant principal and high school principal. His experience is tremendously diverse, having worked in Bronx, Westchester, Rockland, Genesee, Monroe, Wayne, and Seneca Counties. Currently, Joe serves as the founder and coordinator of Seneca County Community Schools, a consortium of school districts that collaborate to meet the needs of youth and families in the region.
Joe has mentored more than a dozen new administrators completing their internships to achieve certification. He believes in the servant leadership model espoused by Simon Sinek and deeply values the concept of embracing each leader's unique skillset and lens. He has had the opportunity to experience the education profession from a wide variety of perspectives, including work as a coordinator, director, assistant principal, principal, and adjunct professor. Additionally, Joe now acts as the project director for multiple federal grants that bring together districts in the Finger Lakes region, so he has benefitted from the insight of hundreds of leaders over the last 9 years.
Dr. Fantigrossi understands the importance of cross-sector relationships to create safe and supportive environments for young people and adults alike. He is deeply attuned to the need for whole-child growth and will help new administrators find the balance necessary to achieve this goal. He is deeply grateful for the mentoring he has received in his life and career and is eagerly looking forward to paying it forward to the next generation of leaders.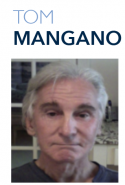 Tom Mangano has dedicated his entire professional life to the field of education. His career path began in the East Meadow School District where he served as a junior and senior high school English teacher. After completing his leadership studies at Hofstra University and participating in the Hofstra/Cornell Management Program, he filled a variety of leadership positions that included elementary assistant principal, curriculum director and principal of The Meadowbrook Elementary School, a New York State school of excellence. During his tenure as curriculum director, Tom served as the chairperson of the East Meadow Middle School site selection committee, consultant to WNET's educational forum, Learning-Link, presenter at the New York State Education Department forum on values education, and has initiated a variety of initiatives that support shared engagement on all levels of the school community partnership. His doctoral dissertation, A Taxonomy of Kindergarten Intervention Programs, was published in the first-edition of Long Island Education Review and served as a blueprint for Tom's educational mission statement during his tenure as building principal.
Currently, Tom is serving as director of student teaching and clinical field experiences for the department of English as well as lecturer in the department of educational leadership, at Stony Brook University. Using the best practices that inform student learning as a benchmark, Tom has mentored new teachers and administrators who are who are now successfully part of the growing professional circles that are crucial components of any educational setting.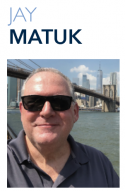 Jay has been an educator for over 37 years and has extensive experience as a middle and high school social studies teacher, assistant principal, department chair, alternative high school director and junior-senior high school principal.
A proud alumnus of the New York City public schools, he graduated from Jamaica High School where he then went on to earn his Bachelor of Arts with honors from Binghamton University, a Masters in curriculum development from the University of Illinois-Chicago and completed his educational leadership training at the Queens College Graduate School of Education.
Jay's 11 years as a successful social studies instructor included teaching assignments in Chicago, West Hempstead and Huntington school districts. His 23 years as a building leader began as an assistant principal at Long Beach and then Shoreham-Wading River High Schools. As a principal, Jay was appointed to his first position at Connetquot High School, eventually moving on to Patchogue-Medford and finally completing his career at Cold Spring Harbor Junior-Senior High School.
He is especially proud of his building-wide initiatives which led to improving the academic performance of special needs students as well as opening the door for under-represented student populations to advanced placement and honors programs. In addition, he was honored to serve as chairperson on numerous middle states and tri-states visiting accreditation teams to schools throughout the New York City Metropolitan area.
Jay is currently an adjunct instructor at Long Island University, C. W. Post College for the department of educational leadership and administration. Jay teaches courses in administrative leadership, school law, curriculum and supervision, building leadership, introduction to education administration, and data construction and use. Since 2000, Jay has presented at the National Association of Secondary School Principals Annual Convention and other various county and statewide venues.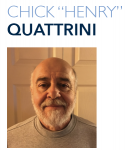 I began my teaching career in 1975 when I taught English at Jamesville-Dewitt Middle School. For the next 12 years, I continued teaching English in the Liverpool Central School district at the seventh and ninth grade levels. In 1987, my career took a turn in a different direction. I became an elementary administrator in Liverpool whose main role was to support the efforts of teachers and parents whose children received special needs services.
Three years later, I moved to a principalship at an elementary school in the North Syracuse SD and remained about three years until I was offered a parallel position in Liverpool. After serving in that role for the next 17 years, I retired in 2010. A few years later, I was offered a position as a regional representative with SAANYS and have since co-represented administrative units in Region 10 (central NY). In addition, this past school year, I was able to fulfill a professional goal and work as a coach with three local administrators. This was a year-long venture that was both a satisfying and rich learning experience for all.
In my humble opinion, the greatest impact a school can have on its children happens when teachers and all staff members work as a unified team to support kids' learning. The building administrators who help teachers and other staff to focus on that mission create the kind of learning climate that is positive and productive for every stakeholder in the school community.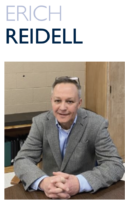 Erich Reidell is a retired administrator who resides in the Western New York (Buffalo) area. He recently retired from the Lake Shore (Evans-Brant) Central School District where he served as the principal of the William G. Houston Middle School for 15 years. Prior to that, he served as a special education / pupil personnel services assistant director in the Clarence Central School District.
He began his 30-year career in education by serving the Springville Griffith Institute Central School District as a school psychologist, a prevention specialist, a middle school assistant principal and as an interim director of special education.
Erich has served as an educational advocate on the Erie County Opiate Task Force and he is experienced with the implementation of Trauma Informed Instructional Practices, Restorative Practices, Discipline with Dignity, Adventure Based Counseling and Mediation. He also has extensive experience with best practices in special education programming, behavior management, and special education regulations and procedures.
In addition to serving as president of the Lake Shore Administrators and Supervisors Association, Erich has mentored numerous new and aspiring administrators who have gone on to be successful administrators in Lake Shore and surrounding districts.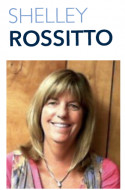 For the past 25 years Shelley has created learning opportunities for students, staff and colleagues to improve student achievement and engagement through the use of technology by improving instructional practices. She has been a practicing administrator for the past 20 years implementing programs and building teams to be effective and efficient.
Her roles and responsibilities have been unique. She both plans with educators for instructional solutions and then designs the technical infrastructure to support instruction and administrative computing. She has woven the two areas to create environments for learning and build the technical infrastructure that is sustainable. This includes not only hardware and software but staffing. Her vision has led to the creation of computer networks that are innovative and responsive to the needs of educators to be flexible for the varying demands required for student, administrative and staff success. This is also coupled with a strong instructional vision.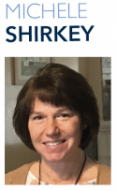 Michele Shirkey retired after 35 years in education as the elementary school principal at Greenlaen elementary in the Bainbridge Guilford CSD for the last 15 years. Prior to that position she was a teacher, school counselor, and school administrator. During her career she was awarded the region 8 teacher of the year, NYSCLSA administrator of the year, and a recipient of the SAANYS Leadership and Support award. Michele is currently a student leadership trainer, student leadership advisor trainer, and member of Rotary and host parent.

Christina Sloane has thirty-four years of experience in education. She spent her teaching career at Pembroke Jr/Sr High School working with grades 7-12 students who needed special educational programming. She moved into administration as Victor High School's assistant principal. The next year Chris was named Victor High School Principal. In 2000, Chris was hired as the director of human resources for Greece Central School District. In 2003, the principalship at Greece Olympia opened up. Chris, realizing that being immersed in a building leadership role suited her better, returned to the position of high school principal where she served until 2016, when she was asked by the superintendent to become a principal on special assignment with a focus on building a community school at Longridge Elementary. Ms. Sloane retired from Greece Central on June 30, 2017.
Since retiring Ms. Sloane has served as a supervisor of student teachers for Nazareth College and as an adjunct professor for Roberts Wesleyan College. In addition, Ms. Sloane acts as an administrative substitute for both Rochester City School District and Penfield School District.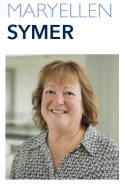 Dr. Symer has over 36 years in education as a teacher and educational leader. She retired from Burnt Hills-Ballston Lake Central School District in 2019 after serving as a K-12 Curriculum Supervisor, High School Principal and Assistant Superintendent for Curriculum and Instruction. Prior to that she was a teacher, curriculum supervisor, and director of an alternative education program in the East Greenbush Central School District. Maryellen began her teaching career at Questar BOCES where she taught the business data processing program. Prior to her tenure as an administrator, Dr. Symer was a business education teacher. As a career and technical educator and leader, Dr. Symer established partnerships with area colleges and universities to provide students with opportunities to earn college credit while still enrolled in high school. She also created school-business partnerships to provide students with hands-on career development experiences. As a high school principal, Dr. Symer led building-wide initiatives to develop and foster connections between students and teachers. These programs led to an increase in student engagement and academic achievement. She is extremely proud that the programs have become a part of the high school's culture and are still in place today. As a district administrator, she oversaw the selection and implementation of a new elementary reading program, a 1:1 instructional technology initiative for students in grades 3 through 12, district-wide professional development opportunities, and partnered with teachers, curriculum supervisors, and building principals to develop and implement instructional programs that improved student learning and provided additional programming opportunities for all students. Dr. Symer earned her bachelor and master of science degrees in business education from the University at Albany. She completed her educational administration coursework at the University at Albany and received her doctorate in educational leadership from The Sage Colleges in Albany. Currently she is an adjunct professor in the education department at Clarkson University and supervises residents in the program.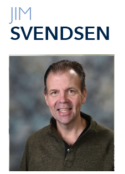 Jim Svendsen has over 34 years in education as a teacher and educational leader. He retired from the New Hyde Park-Garden City Park School District in 2023 after serving as the Director of Curriculum and Instruction for 7 years and a building principal for 15 years. Prior to that he was a teacher in both NYC and Lawrence and an Assistant Principal in Manhasset. Jim has conducted and implemented professional development and school improvement planning opportunities for staff and district leaders. He has coached and mentored many leaders in the Long Island area and holds a Mentor Coach Certificate from SAANYS as well as a National Mentor Certification from the National Association of Elementary School Principals. Jim has conducted mentor/coaching workshops and facilitated individual and group mentoring for numerous administrators. He has presented at local, state, and national workshops on a variety of topics.
Recently, Jim was honored to receive the SAANYS Leadership and Support Award. The SAANYS Leadership and Support Award was established to recognize the outstanding leadership efforts of those members whose responsibilities require leadership through support services to educators and students across and between school buildings and districts. Prior to transitioning to his most recent role in the central office, Svendsen served as principal of the Garden City Park School. He notes that "being a principal for 15 years has been one of my most significant accomplishments. ln a K-6 school, it is amazing to watch kindergartners grow into young people when they leave at the end of 6th grade. I feel like the impact of our K-6 time with students on student learning and development is important for their entire life."
At around the same time that he moved into his role as director of curriculum, instruction & technology, there were "four brand new principals opening up our four buildings." Svendsen notes that he considers "working with and mentoring these new administrators as another accomplishment in my career." He attributes this experience to his desire to work with building and district administrators in a supportive and mentoring role.
Fabayo Mclntosh, assistant superintendent of curriculum and instruction for Valley Stream UFSD 13, says that Jim's "skill set is impressive. Not many people are successful at both district and building leadership. The impact that his work, both directly and indirectly, will have and has had on the lives of young people is inspiring." In addition, McIntosh says, Jim "has a wealth of knowledge and is always willing to share resources. I am a better leader because he is my mentor." Kim LaRegina, New Hyde Park Road School principal and now the director of curriculum and instruction, says Jim's "leadership and mentorship of new teachers and administrators have been a tremendous asset to the staff and community in the New Hyde Park-Garden City Park School District." She adds that his "forward thinking has truly changed the landscape of the curriculum and instruction in the district."
Jim has been with the New Hyde Park-Garden City Park School District for 22 years and has been active in education in the state of New York since 1989. He received his bachelor of arts, master of science, and an advanced certificate in School Administration and Supervision from Brooklyn College.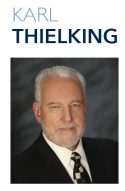 Karl Thielking devoted 41 years of service as a science teacher, science department chairman, coordinator of computer technology, assistant principal, and high school principal. During his last 18 years he led a public high school that was consistently recognized nationally and locally as being among the top performing high schools in New York State and the nation. While teaching and leading in schools, Karl has also been president of the SAANYS board of directors, the Pittsford District Administrators' Association, and the Monroe County Principals' Association. As the NYS Coordinator for the National Association of Secondary School Principals, Karl represented us on the national level. Upon retirement, Karl continues to service his profession, forming KRT Leadership LLC for the purpose of providing consultant services and supporting his fellow administrators as a contract Negotiator through SAANYS.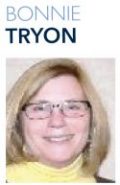 Bonnie has been an educator for over 38 years as a former K-12 principal for instructional support and planning, director of elementary education, elementary principal, curriculum specialist, and teacher. She has been responsible for leading, designing, and implementing district-wide professional and curriculum development programs and services. While serving as director of elementary education in a newly merged district, Cobleskill-Richmondville Central School, she led the closing and opening of schools. As principal of the Golding Elementary School, the NYS Commissioner of Education recognized the building as a High-Achieving Gap Closing School. Dr. Tryon has served on the National Association of Elementary School Principals (NAESP) as a Zone Director and as president of her state association, School Administrators Association of New York State (SAANYS). In 2007 she was named New York State Elementary School Principal of the Year and a National Distinguished Elementary School Principal. Her doctoral dissertation Assessing the Collaborative Conversations Between MentorCoaches and School Administrators won the 2013 NAESP Ernest L. Boyer Dissertation Award.
She now serves as the SAANYS Mentor Program Coordinator and as a NAESP and SAANYS trained mentor coach and trainer of mentors, having worked with mentees new to school leadership roles and veteran leaders moving in to new positions in rural, suburban, and urban settings. As the lead author for SAANYS' Mentorcoach Services and Professional Growth Circles plan documents, Bonnie puts the core tenants of these programs in to practice as she works alongside the dozens of school leaders she has coached over the past eight years.
Dr. Tryon represents school leaders on NYS Education Department's Committee of Practitioners for ESSA, the NYS Teacher of the Year Council, and the SAANYS Governmental Relations Committee.
\Bonnie's expertise is in instructional leadership through the development of mentorcoaching programs and curriculum and instructional design. She has presented to local, state, and international audiences.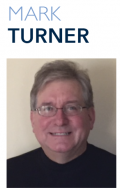 Mark Turner has been an educator for over 35 years, 25 years as an administrator. He holds a BA degree in elementary education & sociology, a MS degree in counselor education, and a MS degree in educational administration. He is the author of numerous articles published in SAANYS News & Notes as well as the Vanguard magazine.
As a school administrator, Mark has held the title of elementary principal, director of curriculum and staff development, adjunct professor, and supervisor of student teaching. He has conducted and implemented professional development and school improvement planning opportunities for K-12 staff and district leaders. He is trained and experienced in strategic planning and organizational development. He was the president of the School Administrators Association and served on the executive board of SAANYS. He also chaired a statewide steering committee for the establishment and launching of the SAANYS mentor coaching program for school administrators.
Mark has coached and mentored many leaders in the Rochester area through his work with SAANYS, Brockport College, and St. John Fisher College. Mark is a trained mentor/coach and has conducted mentor/coaching workshops and facilitated individual and group mentoring for numerous administrators. He has presented at local, state, and national workshops on mentor and coaching, social and behavioral programs, and instructional leadership and design.
Currently, Mark works as a SAANYS region 11 representative, guiding and supporting administrators in the western New York area. He also supervises student teachers at St. John Fisher College, and consults in schools throughout New York State and Florida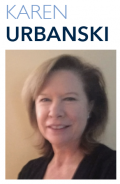 Karen Urbanski is a recently retired administrator. She served in the Rensselaer City School District for 33 years as a social studies teacher, dean of students and principal for 18 years at the middle and high school level. Karen earned her undergraduate and graduate degrees from the State University of New York at Albany. As an administrator in a small district, Karen was afforded many leadership opportunities and experiences. She worked closely with her faculty to develop strong academic programs at both the middle and high school levels through collaboration and team work resulting in improved academic performance and a significant improvement in the graduation rate.
While principal at the middle school, Karen was recognized by the Capital Area School Development Association's as Principal of the Year. As an active member of the Principals Center Board, Karen worked with the board to provide support for aspiring and new administrators, and networking opportunities for those in the field. Karen received training as a mentor coach in 2012. Currently, Karen serves on the SAANYS Region 6 Board and has recently agreed to serve as the retiree representative for Region 6.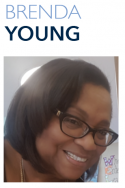 Brenda Young is a child-focused educational professional with thirty-eight years as an educator and twenty-three years of expertise in school administration and leadership roles. Brenda recently retired as Principal of Lido Elementary School in Long Beach, New York where she spent eighteen years collaborating diligently with all members of the school community.
She holds a Bachelor of Science in Elementary Education, a Master of Science in Special Education, Graduate Certificate in Computer Science and a Professional Diploma in Administration and Supervision.
Brenda is a solid leader who leads by example, fostering an atmosphere that is tolerant, collaborative, and unified. She possesses a strong work ethic and upholds equity within the learning environment. She is a well-rounded educator with a diverse background in special education and elementary education. Brenda is proficient at training and mentoring teachers and administrators and facilitating professional development initiatives. She has exceptional communication and people skills an attribute that is necessary to foster strong relationships with the school community.
During Brenda's Tenure at Lido Elementary School, she established a nurturing, structured, and caring environment where students received the support and encouragement needed for success.
Ms. Young's commitment to success is without question. She planned, developed, and improved programs through data driven analysis and research. In addition, she has trained and mentored teachers in curriculum development and classroom management. She also provided guidance and counsel as well as best practices in teaching.
Under her successful leadership Lido Elementary School is known for its many unique educational programs and dynamic learning environment.
In May 2019, Brenda Young was honored by New York State Senator Todd Kaminsky and presented with a Proclamation for Dedication to The Betterment of her Community. Brenda was also honored by Long Beach High School African American Studies Club, League of Women Voters of Long Beach, and the NYS Administrators and Supervisors Association. In 2007, Brenda was named Principal of the Year, by the Long Beach Martin Luther King Jr. Center.
Brenda also served as Vice President and Treasurer of the Administrator Supervisor Pupil Personnel Group in the Long Beach School District.
Currently, Brenda Young is a Mentor Internship Supervisor for Center for Integrated Teacher Education, (CITE), a partnership with The College of Saint Rose. Brenda's task is guiding and supporting new and aspiring administrators in the Administration and Leadership program.