The Voice of New York's Public School Administrators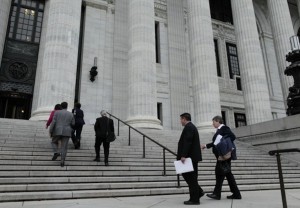 Improving the quality of education in our schools takes leadership, vision, and coordinated action. As the premier professional organization for school administrators in New York, SAANYS provides our membership with a unified voice to influence legislation and policymaking. We make sure that members' opinions are heard on important issues such as education funding, tenure, mandates, retirement issues, and state and federal reform initiatives.
For over five decades, SAANYS has participated in all aspects of government relations, establishing roles to help us direct public policy. Our association employs an Albany-based lobbyist as well as a full-time government relations director, who leads the member-composed Government Relations Committee in establishing legislative priorities for the association and lobbying those issues on behalf of fellow educators.
Get Involved, Be Heard:
SAANYS Government Relations Committee
Download the list of members of the SAANYS Government Relations Committee members.
SAANYSPAC
Consider a contribution to the SAANYS Political Action Committee – SAANYSPAC. SAANYSPAC allows every school leader, administrator, director, and coordinator to take part in the legislative process. Members can make contributions on their membership forms.
Affiliated Advocacy:
The New York State Educational Conference Board (NYSECB) is a broad coalition of the state's major education organizations uniting parents, teachers, school administrators, and school board members. SAANYS is a proud member of this coalition, working to enhance and improve the quality of education in New York State.
Other NYSECB Members: