SAANYS' Monthly Meeting w/ Commissioner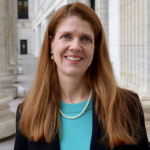 Once a month SAANYS meets with the commissioner of education (or in this case, interim commissioner) to discuss updates on current issues or to bring forth concerns from our members. The meetings help to keep the lines of communication open, and for Interim Commissioner Berlin this is a high priority.
Attending the meeting for SAANYS were Deputy Executive Director Don Nickson and Government Relations Director Cindy Gallagher. Staff from NYSED included Interim Commissioner Berlin, Laura Glass (coordinator, education programs), Alex Trikolinos (Office of Educator Quality and Professional Development), Alison Armour-Grab ( Office of Higher Education), Deputy Commissioner Kim Wilkins (Deputy Commissioner P-12 ), and Emily DeSantis (assistant commissioner for Public Affairs).
The following is a brief summary of the meeting:
APPR – proposed regulations will be presented at the October Board of Regents meeting. The discussion indicated that the proposed regulations will attempt to balance parameters in law with the much-needed flexibility expressed by educators. SAANYS will keep in close contact with members and SED once the proposed regulations are made public.
SAANYS discussed areas of concern as expressed by our members over the summer, which included teacher/administrator shortages, the Red Flag bill, vaping, and mental health needs for both students and staff. We addressed pipeline issues, possible incentives for entering administrative positions, and best practices that are emerging throughout the state (University of Buffalo and several BOCES/district initiatives).
Substantial equivalency – the regulations that were proposed in June will not be coming before the Board of Regents for a while. The department has been deluged with comments and is reviewing all of these in order to understand the various positions by stakeholders.
Interim Commissioner Berlin provided an update regarding the 3-8 state assessments procurement process for a new vendor. She indicated that the process will not impact the 2020 testing cycle and the department is looking toward a 2021 timeframe for finding a new vendor. CBT testing will maintain the "same footprint" for 2020.
Please feel free to contact Cindy Gallagher, director of government relations, at cgallagher@saanys.org or by calling 518-782-0600.