Call for Submissions: SAANYS' Vanguard Magazine
Boots on the Ground – Getting the Job Done
"The principalship: It's not a job; it's a lifestyle," commented one school leader in a recent Education Week article. Whether you are a principal or school administrator of another title, you know that the demands on today's educational leaders are increasing and the job is more complex. However, there are also more opportunities for learning from one another and sharing best practices to help get the job done, and done well. We'll do that here, in this issue of Vanguard.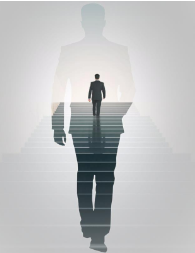 Whether you are a relatively new administrator who just learned a few things the hard way, or an experienced leader who has had time as a teacher, share with your colleagues lessons learned in areas such as:
How to find the right fit when looking for a principalship or new administrative position
Navigating the first years
Challenging the status quo
Moving change as a new leader, taking chances
Using the data
Relationships (board / superintendent / teachers / parents)
Managing disfunction / politics / developing a team
Making the work manageable / maximizing instructional time / efficient meetings
Retirees: What I wish I knew then …
Submit your article by January 25 to mhebert@saanys.org. We are seeking best practices (no research papers please) that are no longer than 1,500 words in length.