Vanguard Call for Submissions – Under Pressure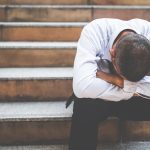 This iconic Queen song has become the mantra for the day in the life of today's school administrator. School personnel are under pressure as never before in their educational careers. Who could have imagined in March of 2020 that we would be dealing with so many pandemic-related issues in our schools two years later?
This is the issue in which SAANYS members tell their stories. We ask you to share your experiences, daily challenges, hopes, and plans for the years ahead in this important, reflective issue that takes a deep look at how the pandemic has impacted the profession and the professionals. Share with readers, who include state policymakers, what your typical morning looks like these days; how your workload has changed since the pandemic; the greatest strains on you and your staff; ideas for maintaining your mental health; and strategies for keeping things somewhat manageable, while assuring that student needs are met.
Tell us your story by submitting articles to mhebert@saanys.org by February 7. Please keep articles to 1,500 words or less. We are also accepting video submissions that will be featured online at saanys.org.