SAANYS Letter to BOR Chancellor Meryl Tisch Regarding the APPR Advisory Committee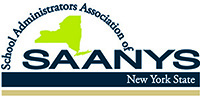 The Honorable Merryl H. Tisch, Chancellor
New York State Board of Regents
New York State Education Department
89 Washington Avenue
Albany, New York 12234
Dear Chancellor Tisch:
The School Administrators Association of New York State (SAANYS) recognizes the actions recently undertaken by the State Education Department to review virtually all the planks of the education reform initiatives that have been implemented under the Race to the Top program. We have representatives on the advisory groups established for the 3 to 8 English language arts and mathematics assessments, the Common Core-aligned Regents exams and the NYS English as a Second Language Achievement Test. We have strongly and repeatedly encouraged our members to complete the Common Core Standards Survey and we are actively involved in the department's review of academic intervention services (AIS). Today, on the behalf of more than 7,000 school administrators across the state, we write regarding the Board of Regents APPR Advisory Committee. We urge the Board of Regents to recommend to the governor and the legislature that the comprehensive review of reform initiatives be allowed to proceed without the destabilizing impact of test scores being tied to evaluations.
We recognize that that State Education Department did not recommend the extensive APPR revisions contained in the new section of Education Law, §3012-d. Although SAANYS felt that the former law, §3012-c, was itself a bad law, the new APPR provisions do not constitute an improvement over the provisions contained in Section 3012-c and do not better ensure valid, reliable, and fair outcomes. What they have done however is fuel an opt-out movement that has become the focus of educators and non-educators alike. We need to turn the focus back to instruction. Toward that end, we recommend that the Regents urge the legislature and the governor to do the following:
1. Decouple test scores from teacher and principal evaluations.
At the root of educator discord and parental advocacy of the opt-out movement is the flawed testing and the direct link between student exam results and teacher and principal evaluations.
The Common Core Standards and the Common Core-aligned tests were rolled–out in a flawed manner that has not yet been corrected. The moratorium barring the sole use of such assessments for high-stakes purposes impacting students (e.g., promotion/retention) is exactly correct. However, it is equally inappropriate to use such flawed results in a manner that may adversely impact others – such as teachers and principals. The inappropriateness of using common core-aligned tests for APPR evaluations is compounded by inconsistencies of procedures used for teachers (e.g., student attendance is a consideration) and for principals (e.g., student attendance may not be considered).
2. Eliminate the state growth score.
The calculation of the state growth score is a complete mystery to most people, including those it purports to measure, and those who supervise those it purports to measure. Further, many experts argue that the state growth score is invalid and unreliable.
At the State Education Department's APPR Summit, held May 7, 2015, two of the department's panelists expressed strong concern in this regard. Jesse Rothstein, Associate Professor of Public Policy and Economics, University of California at Berkley said that the error rate for the state-developed growth scores could be as high as 55 percent. Stephen Caldas, Professor of Educational Leadership, Manhattanville College, agreed with Rothstein, and argued that the statistical models disadvantage teachers whose students are in poverty or have disabilities. Therefore, the moratorium that is in place to protect students should be equally in place to protect educators.
The state testing component of the APPR system remains flawed; and a new vendor, Questar Assessment, will develop tests for grades 3 to 8 next year — and nobody yet knows whether the new tests will be problematic or how they will compare to the tests developed and administered by Pearson. Similarly, pursuant to Section 3012-d, the State Education Department has developed two lists of newly approved tests in connection with APPRs – one list of tests for Student Learning Objectives and one list of tests for supplemental indicators of student performance.
3. Recognize the unique nature of a principal's responsibilities.
Section 3012-d.14 requires the alignment of the principal evaluation system with the new teacher evaluation system. Such alignment should not be construed to require an identical system of categories and subcomponents as those set for teachers, but rather a system that appropriately recognizes the different and specific roles of school principals, and is equally – or more – effective in identifying and addressing opportunities for improvement and holds such building leaders accountable for their performance and school results.
The assignment of state-developed growth scores is especially problematic for school principals. The scope and nature of principals' responsibilities are substantially different than teachers'. Teachers have a relatively focused micro-set of responsibilities, largely centered on their respective classrooms and assigned students. Principals' responsibilities are encompassing and macro in nature, involving many and diverse programs, classrooms, and students; including the development and implementation of building systems.
For principals, the consideration of student performance should appropriately include the performance of all students and subpopulations of students, it should address performance in respect to school missions (for example, a STEM magnet schools), and performance of the school and its students in the context of district-level goals. For this reason, the student performance subcomponent for all principals should be completed based on locally determined measures that are locally negotiated. The collective bargaining should allow for possible differences in weighing various measures and goal setting on a principal-to-principal basis – even among principals of schools having the same grade configurations. For example, different schools may have unique concentrations of students, such as students with severe academic disabilities. Conversely, there should be no requirement that school principals within a school district have the same growth targets in determining a student performance category rating.
4. Maintain a teacher professional performance category.
Teachers, principals and superintendents assert that the Other Measures subcomponent of the current APPR system "works." It promotes and has resulted in constructive teacher-to-teacher and administrator-to-teacher program planning to implement common core curricula, to align instruction grade-to-grade and across subjects, and to scaffold instruction and re-teach content as necessary to meet student needs.
One of the positive results accruing from the current APPR system is the increased frequency of class observations by principals and other administrative personnel. This has come at the cost of a sharply increased administrative workload because all the previous building management issues remain as administrative responsibilities.
The nature, number, frequency and duration of classroom observations by the principal or other administrator should continue to be locally negotiated, with consideration to rubric requirements and administrative capacity. Further, it should remain permissible to negotiate different observation schedules for new (untenured) teachers than and for veteran (tenured) teachers, and such differentiated schedules should be locally negotiated.
Research demonstrates that other than each student's teacher, the quality of the school leader is the greatest variable affecting student performance and success. This finding does NOT extend to a school administrator from another school, to a school administrator from another school district, nor to a private contractor. The imposition of an outside observer constitutes an unnecessary administrative burden (and possible unfunded mandate) that is disruptive and obfuscates the authority of the principal. Teacher observations conducted through this approach are not considered to be value added and therefore should be deleted from statute and regulation.
All current SED-approved rubrics for teachers should remain available for local negotiation. Professional development in regard to the collectively bargained rubric should be required for all evaluators, lead evaluators, and peer evaluators who will observe and evaluate teachers; and the rubric should be used as the basis for all teacher observations. Regulations should not require that all aspects of the bargained rubric be addressed during the school year; rather, such determinations should be locally negotiated.
5. Maintain a principal professional performance category.
No parameters are set in §3012-d for the conduct of observations of school principals. Therefore, the following four recommendations pertain to regulations of the commissioner of education.
Recommendation, Principal Observation – by Superintendent/Supervisor:

School districts and principals' collective bargaining units should continue to collectively bargain the manner in which observations of school principals shall be conducted by their superintendent/supervisor including the number, frequency and duration of observations. The current requirement for at least one unannounced observation is artificial and inefficient, and it is recommended that such a requirement not be continued through regulation.

Recommendation, Principal Observation – by Independent Observer:

The independent observer subcomponent should not apply to school principals. It is problematic for the observation of principals for largely the same reasons it is problematic for teachers – it would be disruptive and obfuscate the authority of the school superintendent. Implementation of such a procedure would add to the administrative burden but would add no value to the evaluation process and would result in a significant unfunded mandate for many school districts. Regulations should not include such a requirement for the observation of principals.

Recommendation, Principal Observation – by Peer Observer:

The optional peer observation subcomponent, involving observation by a school principal within the school district or from another school district, who has been rated Effective or Highly Effective in the most recent APPR evaluation, should be included as a subject for local collective bargaining.

Recommendation, Principal Observation — Principal Rubrics:

The listing of SED-approved rubrics for the annual evaluation of principals should be maintained but not required, and school districts should continue to collectively bargain how standards are assessed. Regulations should allow for the adoption of the ISLLC standards, themselves, as the rubric to be used for principal observation. Moreover, regulations should require that any evaluator, lead evaluator or peer evaluator must receive professional development in the collectively bargained rubric prior to conducting any observation(s).   In addition, the prohibited elements listed in Section 3012-d.6 should not be prohibited for the evaluation of principals. Several of the prohibited elements, such as lesson plans and artifacts of student performance, are used in the State Education Department's DTSDE protocols that are applicable to ALL schools – from Priority Schools to Reward Schools.
6. Stop threatening to hold state aid hostage.
In addition to poisoning the relationship between the state and its school districts, the withholding of state aid effectively punishes the innocent schoolchildren we are here to serve. It is neither the schoolchildren, nor school district educators, that are responsible for a botched rollout of new standards, over-testing, an incomprehensible state growth score and an invalid evaluation system, yet they are the ones targeted for punishment.
It is our understanding that the State Board of Regents is charged to consider and develop recommendations that will lead to an effective and fair APPR system, considering revisions that are necessary to statute as well as regulation. We recognize that there is a statute-regulation "ripple effect" whereby many of the regulatory concerns and recommendations cited in this document are currently necessary due to the provisions of §3012-d. Accordingly, we hope that this document will inform and influence your legislative agenda and interactions with Governor Cuomo and members of the state legislature so that statute may be amended and conforming revisions may be made to regulation. If you or other members of the Board of Regents would like to meet with us to discuss the contents of this document, we will make ourselves available to the greatest degree possible.
With all due respect, I will close with what I suspect you already know; an overwhelming percentage of our membership does not have confidence that the APPR system set in §3012-d, and most especially the state-developed growth score, is a valid indicator of effective pedagogy. We will follow applicable law and regulation, but intend to continue to actively advocate for an evaluation system in which we have confidence.
Sincerely,
Kevin S. Casey
Executive Director
cc: Members, New York State Board of Regents
Commissioner MaryEllen Elia
Senator Carl L. Marcellino
Assemblywoman Catherine T. Nolan