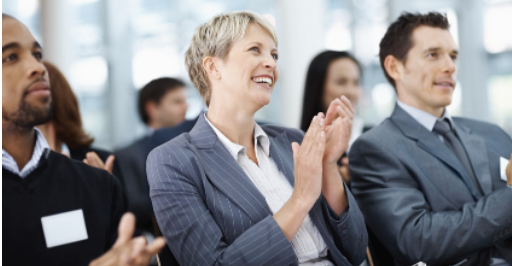 SUNDAY, OCTOBER 20
Legislative Update: 
Presenter: Cindy Gallagher, SAANYS Director of Government Relations

Panel: Leading Equity at Every Level
Presenters: Dr. Oliver Robinson and Dr. Elizabeth Wood, Shenendehowa;
 Dr. Anael Alston, NYSED; Dr.  Marguerite Vanden Wyngaard, The College of St. Rose; Lizzette Ruiz-Giovinazzi, Wappingers CSD; Dr. Janet Warden, Carmel CSD
This thought provoking panel discussion will focus on leadership actions to promote equity at every level of district, school and state leadership, preK through higher ed. Active practitioner leaders at the school and district level will join Dr. Anael Alston, Assistant Commissioner for the Office of Access, Equity and Community Engagement and former SAANYS Principal of the Year, who will share the importance of critical statewide initiatives like My Brother's Keeper and NYSED Higher Education Access and Opportunity Programs. Dr. Oliver Robinson will share the ongoing work of Diversity and Inclusivity workshops in every region in New York State.
or
Creating Equity Among Students with Technology – Apple
Presenters: Paul Vassak and Leah McConaughey, Apple;
 Robert Pontecorvo, Sewanhaka Central High School District
Explore the power of technology to bridge socioeconomic gaps and cross cultural and language barriers to achieve true instructional equity in this interactive workshop. Robert Pontecorvo, Coordinator of Mathematics for the Sewanhaka School District, is our featured practitioner who will share his district's success using the GeoGebra app to transform everyday math instruction and administration of the NYS Math Regents Exam.

Keynote: Dr. Sharroky Hollie 
Executive Director, Center for Culturally Responsive Teaching and Learning
PRACTITIONER WORKSHOPS

MONDAY, OCTOBER 21


22 practitioner workshops are organized by theme into eight strands over three, 75-minute sessions.

TRUE STORIES:
The Journey Toward Equity:
 Understanding the Importance of Your School's Story
Presenter: John Frias, Valley Stream School District #13
Actions for Equity in Greece CSD
Presenters: Tasha Potter, Kellie McNair, and Jeremy Smalline, Greece CSD

The Lyons Story: Actions to Ensure
 Equity for All Students
Presenters: Dr. Joseph Fantigrossi, Jennifer DeVinney, and Donald Putnam, Lyons CSD
__________________________________________________
ANTI-BIAS LEADERSHIP ACTIONS:
Changing the Tone of Student/Teacher/Administrator Actions to Promote Equity
Presenters: Duane Wilson, Creative Education Foundation and
 Jocelyn Tejeda, Senior EOP Counselor, Buffalo State University

Ensuring Anti-Bias Hiring Practices in Your School and District
Presenters: Dr. Oliver Robinson and Dr. Elizabeth Wood, Shenendehowa

We Didn't Sign Up For This! Racial Advocacy and the School Leader
Presenters: Dr. Samuelle Simms, Beacon CSD and Dr. Sandra Soto, NYCDOE
__________________________________________________

TECH-QUITY:
Twitter for All
Presenter: Andrew Marotta, Port Jervis CSD

Digitizing Equity
Presenters: Jenn Kazmark and Shannon Gillette, Union Endicott CSD
__________________________________________________
BUILDING CULTURES WHERE EQUITY CAN THRIVE:
Creating a Trauma Sensitive School Culture
 by Building Staff Capacity for Change
Presenters: Geri Geitner and Donna Parkhurst, Fulton City School District
Lessons learned by FCSD as they implemented trauma sensitive practices and built a collaborative, trauma-sensitive PLC at G. Ray Bodley High School.
Building Mindful and Mentally Healthy School Communities
Presenter: Diane MacDonald-Mackenzie, Education Alive, a division of It Takes a Village Wellness
Four Steps to Enhance School Culture
 For All Students, Staff, and Families
Presenters: Timothy Martin, Islip UFSD and Bryan Miltenberg, Riverhead CSD

Interrupting Our Biases to Build Inclusive 
and Affirming School Cultures
Presenters: Kim Cristal, West Irondequoit CSD and Tracey Savine, Penfield CSD


__________________________________________________

DIVERSE POPULATIONS:
Actions for Equity in Salamanca's
 Native American School/Using One Note As A Tool
Presenters: Kristen Dudek and Gayle Pavone, Salamanca CSD
Ways to promote equity for students with different learning styles through the lens of a Native American school in New York State, and how to use One Note to streamline the work.
I Am Different, Not Less: Educational Equity 
for Students on the Autism Spectrum
Presenter: Sarah Trunfio, Herkimer-Fulton, Hamilton-Otsego BOCES
__________________________________________________

MINDFULNESS AND POSITIVITY:
Focusing on Wellness to Create a 
Healthy Central Office Environment
Presenters: Bettyjean Callon and Andy Scott, Rochester City School District


Staying Positive and Refreshed to Counteract Negativity in the Workplace
Presenter: Paul Fanuele, Arlington Central School District
__________________________________________________
INCLUSION AND SUPPORT FOR EQUITY:
Designing an Integrated Elementary Co-Teaching 
Model to Create Equity Among Young Learners
Presenters: Charity Zawatski, Victoria Day, Arleen Escudero, 
and Carrie Hartle, Gouverneur CSD
How an elementary school moved to a more inclusive model. Teachers and administrators will share the nuts and bolts of the team approach to scheduling a building and shifting the mindset and culture of staff.

Where UDL, PBL, and Inclusion Intersect
 for Equitable Learning
Presenters: Heidi McCarthy and Ellen Moskowitz, Chappaqua CSD

Multi-Tier System of Support (MTSS) 
for Student Behavioral Health
Presenters: Karrie LaMacchia and Danielle Nahorney, Baldwinsville

__________________________________________________
CONNECTING WITH TODAY'S STUDENTS:
The Art of Understanding Our Students: Resources to Build Capacity of Staff
Presenters: Kristen Lennon-McMahan and Ron Agostinoni, Shenendehowa

Diversity Ambassadors: Racial Awareness 
Through Student-Led Conversations
Presenter: Casey VanHarssel, East Rochester UFSD
__________________________________________________
OTHER MONDAY SESSIONS:
Keynote Follow-up Session with Sharroky Hollie


Legal Update with Art Scheuermann, SAANYS General Counsel


7 Things You Need to Know About Your Finances in 70 Minutes
Presenter: Gregory Ronneburger, AXA
Want to know the most important areas to address when completing a Financial Plan? This workshop will explore the seven most important elements, including protecting and maximizing your pension, impact of taxes on retirement, and more. Come to this fast paced informational sessions, and bring your questions.
*Workshops subject to change.