For over 154 years, AXA has been a leader in the financial services industry, offering clients an array of retirement products and services to help meet their needs, as well as assist them through changing life situations.

A leader in the educational market, EVI creates web-based products and in-district services to improve their ability to meet mandates, use information "in process" through data integration to drive decision making, confirm delivery of the curriculum, and improve student performance.

Castle Learning Online is an internet-based review, testing and assessment tool that supports classroom instruction. Approximately 70% of the public school districts in New York State make Castle Learning available to their teachers, students, parents and administrators.

SMART Technologies, Inc. is the education market segment leader in interactive whiteboards. SMART products help meet the challenges and demands of the 21st century learning environments.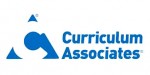 Curriculum Associates publishes research based, affordable programs to help make classrooms better places for students and teachers. Our newest programs – i-Ready Diagnostics & Instruction and Ready New York CCLS – are widely used throughout New York to help grow student achievement.
——————————————–


























SAANYS




















Please contact Deborah Taylor, director of corporate services, at (518) 782-0600 or dtaylor@saanys.org to discuss sponsorship opportunities.