Sharroky Hollie

Dr. Sharroky Hollie is a national educator who provides professional development to thousands of educators in the area of cultural responsiveness. Going back 25 years, he has been a classroom teacher at the middle and high school levels, a central office professional development coordinator in Los Angeles Unified School District, a school founder and administrator, and university professor in teacher education at the Cal State University. Sharroky has also been a visiting professor for Webster University in St. Louis and a guest lecturer at Stanford and UCLA.
In addition to his experience in education, he has authored several texts and journal articles. Most recently, he wrote Strategies for Culturally and Linguistically Responsive Teaching and Learning (2015) and contributed a chapter in the Oxford Handbook of African American Language (2015). Dr. Hollie's first book, Culturally and Linguistically Responsive Teaching and Learning: Classroom Practices for Student Success was published in 2011, followed soon thereafter by The Skill to Lead, The Will to Teach, cowritten with Dr. Anthony Muhammad.
Betty A. Rosa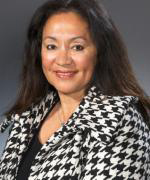 Dr. Rosa was first elected as the Regent for the Twelfth Judicial District (Bronx County) to a five-year term on April 1, 2008. She was elected by her Board of Regents colleagues as chancellor on April 1, 2016 and was re-elected by her Board of Regents colleagues as chancellor for a second term April 1, 2019.
Dr. Rosa worked in the N.Y.C. Department of Education as a bilingual paraprofessional, teacher and reading coordinator, served as an assistant principal and principal in special education, introduced an integrated linguistic model in developing a multilingual and multicultural school for general and special education populations, was principal of I.S. 218, a full-service community school in partnership with the Children's Aid Society in District 6, and developed and implemented the Office of Conflict Resolution for the NYC Division of Special Education.
Chancellor Rudy Crew appointed Dr. Rosa to the position of superintendent of Community School District 8 in the Bronx. Chancellor Harold Levy later appointed Dr. Rosa to serve as the Senior Superintendent of the Bronx.  One of the schools Dr. Rosa founded as superintendent, M.S. 101 (Maritime Academy for Science and Technology) became the top ranked middle school in the City of New York based on New York State examination results.
She received a B.A. in psychology from the City College of New York and holds two Master of Science in Education degrees, one in Administration and Supervision and the other in Bilingual Education from the City College of New York and Lehman College respectively.  She also received an Ed. M. and Ed. D. in Administration, Planning and Social Policy from Harvard University.