Sharroky Hollie

Dr. Sharroky Hollie is a national educator who provides professional development to thousands of educators in the area of cultural responsiveness. Going back 25 years, he has been a classroom teacher at the middle and high school levels, a central office professional development coordinator in Los Angeles Unified School District, a school founder and administrator, and university professor in teacher education at the Cal State University. Sharroky has also been a visiting professor for Webster University in St. Louis and a guest lecturer at Stanford and UCLA.
In addition to his experience in education, he has authored several texts and journal articles. Most recently, he wrote Strategies for Culturally and Linguistically Responsive Teaching and Learning (2015) and contributed a chapter in the Oxford Handbook of African American Language (2015). Dr. Hollie's first book, Culturally and Linguistically Responsive Teaching and Learning: Classroom Practices for Student Success was published in 2011, followed soon thereafter by The Skill to Lead, The Will to Teach, cowritten with Dr. Anthony Muhammad.
Q&A with Commissioner MaryEllen Elia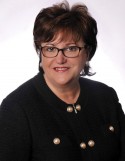 MaryEllen Elia is the New York State Commissioner of Education and president of the University of the State of New York. In this role, she oversees the work of more than 700 school districts with 3.2 million students; 7,000 libraries; 900 museums; and 52 professions encompassing more than 850,000 licensees. A native New Yorker, Ms. Elia has 45 years of experience as an educator. Prior to her appointment in New York, she served as superintendent of schools in Hillsborough County, FL, for 10 years. In Hillsborough, which includes Tampa and is the nation's eighth largest school district, she successfully implemented higher learning standards, partnered with teachers to develop a comprehensive evaluation system, and earned national recognition for gains in student achievement.