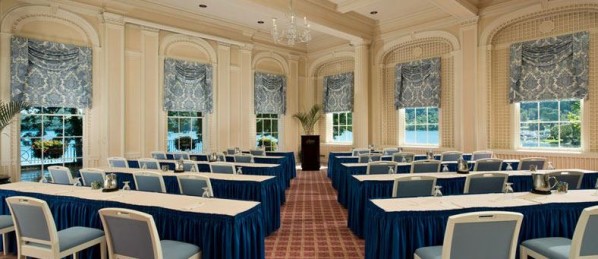 Luvelle Brown and the Ithaca Team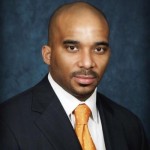 When the superintendent is tweeting articles on "Why Kids Shouldn't Sit Still in Class" and "How To Upgrade Your Social Media Presence" you know that something different is going on. This is the Ithaca story – the story of how one dynamic and determined superintendent brought a school community together to not only drastically raise achievement but to change what it means to work together as a team to heighten student outcomes in every way.
SAANYS is excited to welcome Ithaca's Luvelle Brown, the 2017 New York State Superintendent of the Year, to the SAANYS Annual Conference. Brown will be joined by members of his administrative team as they talk about the district's shift in organizational culture that has led to a 64 percent reduction in discipline referrals, a 58 percent increase in enrollment in co-curricular programs, and a graduation rate that has skyrocketed from 78 percent to above 90 percent. Educators and young people in Ithaca are transforming teaching and learning practices, realigning priorities, engaging the community, and overcoming situational constraints resulting in these dramatic achievement gains.
A former teacher, coach, principal, and school chief information officer, Brown has received various awards and recognition for his leadership. He was honored by the National School Boards Association as a "20-to-Watch" and has received the Center for Digital Education Top 30 Award. In 2014, he received the eSchool News Tech-Savvy Superintendent Award. He was also selected by the U.S. Department of Education as one of the nation's top 100 innovative superintendents.
Join us and be inspired by The Ithaca Story.
Q&A with Commissioner MaryEllen Elia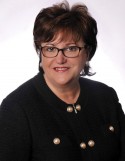 MaryEllen Elia is the New York State Commissioner of Education and President of the University of the State of New York. In this role, she oversees the work of more than 700 school districts with 3.2 million students; 7,000 libraries; 900 museums; and 52 professions encompassing more than 850,000 licensees. A native New Yorker, Ms. Elia has 45 years of experience as an educator. Prior to her appointment in New York, she served as superintendent of schools in Hillsborough County, FL, for 10 years. In Hillsborough, which includes Tampa and is the nation's eighth largest school district, she successfully implemented higher learning standards, partnered with teachers to develop a comprehensive evaluation system, and earned national recognition for gains in student achievement.