Regents Act on APPR, Spec. Ed Graduation, School Safety, Community Schools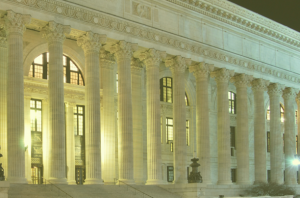 The Board of Regents met on Monday on Tuesday and took several actions that are of immediate import to SAANYS members. They include:
Annual Professional Performance Review (APPR)
(The approved Board of Regents item is attached here.)
The Board of Regents passed an emergency item to SUBSTANTIALLY reduce the APPR independent observation requirement for teachers and principals as follows:
Beginning in 2016-17, a district may apply for a hardship waiver on an annual basis if it is felt that compliance with the independent observer provision would constitute an undue burden due to:
Fiscal expenses/resources
A lack of professionally trained personnel
The district having a large number of teachers and/or
Impact to the safety and management of a building
School districts granted a hardship waiver would still be required to conduct observations by impartial independent trained evaluators for the 2016-17 school year for, at a minimum, teachers and principals who receive a rating of ineffective for the prior 2015-2016 school year. (It should be noted that a hardship waiver granted by the department shall excuse, but not prohibit, school districts from conducting independent observations/school visits of teachers and principals rated highly effective, effective or developing the prior year.)
For teachers and principals who are excused from the independent observation through the new hardship waiver, the school district must conduct a second observation, which may be conducted by the building principal/supervisor or any individual selected and trained by the school district. Two observations of such teachers and principals could be performed by the same individual.
The hardship waiver must include a plan for conducting observations by building principal / supervisor or other individual selected and trained by the school district, and include a plan for conducting independent observations of teachers and principals rated ineffective the prior year.
Once the hardship waiver is approved by SED it shall be considered part of the school district's APPR Plan for such school year.
Additional information pertaining to APPR hardship waivers:
We have contacted the State Education Department to receive more specific information regarding application procedures and collective bargaining implications. We will forward responses as soon as they are received.
Note: As of June 10, §3012-d APPR plans have been approved by SED as follows:
149 school district §3012-d APPR plans approved
1 BOCES §3012-d APPR plan approved
95 §3012-d APPR plans submitted for SED review / approval
Local Determination by Superintendents as to Academic Proficiency of Certain Students with Disabilities to Graduate with a Local High School Diploma
(The approved Board of Regents item is attached.)
This item, effective June 2016 and thereafter, was passed by emergency action to extend the special education safety net through a "Superintendent Determination Pathway" for current students with disabilities (i.e., not for students with §504 accommodation plans or for students declassified). The new pathway allows for implementation of both the low pass and compensatory safety net options for a student with a disability as follows:
The student did not meet graduation requirements through the low pass rate or compensatory options.
The student scored 55 on ELA and math Regents exams, or successfully appealed a score 52-54.
In a subject where the student was not able to demonstrate proficiency through assessment, there must be evidence to otherwise demonstrate that the student is proficient.
The superintendent is responsible to determine if the student has otherwise met graduation standards, and the decision of the superintendent is final.
This is an automatic review process that does not have to be requested by the student or parent.
The current safety net for students with disabilities includes:
Low Pass Rate Safety Net – 5 required Regents with a score of 55-64
Low Pass Rate Option with Appeal – for students who score 53 on a Regents exam
Compensatory Safety Net —  a local diploma for students scoring 45-54 on Regents exams other than ELA and math, but scores 65 or higher on another required Regents – for one examination.
Commissioner Elia said that "…moving forward we will be looking to streamline ways for students to earn a diploma even further."  For this year, the new provision is expected to impact 1,300 students with disabilities completing 4-year high school programs, 600 students for students with disabilities completing 5-year high school programs, and 300 students with disabilities completing 6-year high school programs. Students with disabilities who have discontinued their high school program (e.g., dropped out) but remain eligible for free public education services and would benefit from this new pathway would have to re-enroll in order to receive a local high school diploma.
School Safety Plans
The attached Regents item requires that by September 1, each school district and BOCES, for the 2016-17 school year, update their comprehensive districtwide school safety plan and building-level emergency response plans.
A number of plan revisions are called for, including:
Certification that all staff have undergone annual training by September 15, 2016, and each subsequent September 15.
Designation of the superintendent or superintendent's designee as the District Chief Emergency Officer, with a concomitant listing of roles and responsibilities.
Requiring that Building-Level Emergency Response Plans be kept confidential, and be filed with the appropriate law enforcement agency and with the state police within 30 days of adoption, but no later than October 15, 2016, and each subsequent October 15.
Community Schools Aid
On Monday, June 13, the State Education Department released the attached news release regarding the $100 million set-aside within Foundation Aid for community schools programs in 2016-17.
Guidance is provided in regard to Community School Programs
A link is provided in order to access district-by-district allocations.