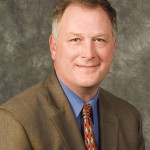 Peter Kruszynski, principal of Lancaster MS in Erie County, has been appointed to a four-year term on the Board of Directors of the National Association of Secondary School Principals (NASSP), effective July 1, 2016. NASSP is one of two national affiliates of SAANYS and a leading organization of and national voice for middle level and high school principals, assistant principals, and all school leaders from across the United States.
Kruszynski has served at Lancaster MS since 2000, prior to which he was assistant principal for six years at Lancaster HS. He has held numerous positions with SAANYS, including president in 2009–10. Peter currently serves SAANYS as its NASSP representative to the SAANYS Board of Directors. He will leave the SAANYS Board of Directors to assume this national leadership position.
As a member of the NASSP BOD, Kruszynski will participate in shaping the organization's federal education policy agenda that advocates for the needs of secondary schools and their students. He will also travel to Washington, D.C., periodically to meet with fellow board members and with national figures and federal education policymakers.