This issue of Vanguard & Practices explores the shifts in what our students need to know in order to succeed in a new global society, and what schools need to do, and are doing, to get them there.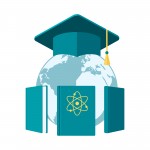 What systems exist in your school or BOCES that pave the way for innovative teaching and learning? Collaborative culture, student voice, shared growth, open communication, innovative pedagogic models, and transparency are all concepts to be explored. The world is indeed flat and traditional school walls and silos are coming down.
Submit articles by May 12 to mhebert@saanys.org. Articles should be no longer than 1,500 words in length.