New York State Education Department is pleased to announce that the 2016 application for New York State Teacher of the Year is now available!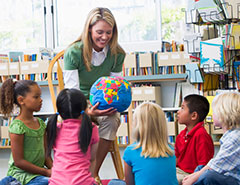 This program aims to recognizes and celebrate exceptionally skilled and passionate educators.
The purpose of the New York State Teacher of the Year program is to:
Support the development of programs throughout the State that recognize great teachers in their schools;
Engage exemplary teachers in professional development by completing the New York State Teacher of the Year application; and
Identify and celebrate one teacher per year as the New York State Teacher of the Year who will represent all of New York State teachers at events throughout the State and at national events with Teachers of the Year from across the United States.
Anyone can nominate a teacher and we want to get the word out to as many people as possible.
Click here to download a flyer with the link to the Teacher of the Year webpage and application. A Teacher of the Year program cover sheet with additional information is also included.
Please assist us by posting, tweeting, publishing or otherwise circulating this information to your constituents. You may contact Dawn Graham at TOTY@nysed.gov if you have questions or need more information.