Keynote Speaker – Sunday, October 17, 2021  | 
5:15 pm-6:30 pm
Dominique Smith

Leading the Rebound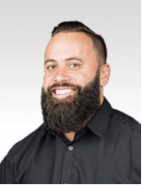 Dominique Smith is a school administrator, ASCD and Corwin author, national trainer for the International Institute on Restorative Practices, and member of ASCD's FIT Teaching (Framework for Intentional and Targeted Teaching®) Cadre and Corwin's Visible Learning for Literacy Cadre. He is passionate about creating school cultures that honor students and build their confidence and competence.
Smith's major area of research and instruction focuses on restorative practices, classroom management, growth mindset, and the culture of achievement.
His many books include Engagement by Design, Creating Learning Environments Where Students Thrive, co-authored with Douglas Fisher and Nancy Frey; and his latest books: Leading the Rebound, 20+ Must-Dos to Restart Teaching and Learning and Grades K-12 Rebound, co-authored with Douglas Fisher, Nancy Frey, and John Hattie.
__________________________________________________
Sunday, October 17, 2021  | 
3:00 pm-4:45 pm 
A Conversation with Chancellor Lester W. Young, Jr. and
Commissioner Betty Rosa

Lester W. Young, Jr., Chancellor,
New York State Board of Regents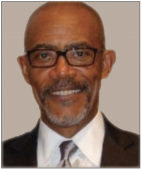 Lester W. Young, Jr. has made creating opportunities "where every student can be successful" the guiding principle of his more than 50 years of public service. He began his career with the New York City Department of Education, holding positions as: teacher, guidance counselor, supervisor of special education, and principal. In 1993, returning to his Brooklyn roots, Dr. Young was appointed to the position of Community Superintendent, CSD 13.
In his work as a Regent and now Chancellor, Dr. Young co-chairs the P-12 Education Committee and the Regents Workgroup on Early Learning and Early Childhood Education; he chairs the Regents Workgroup to Improve Outcomes for Boys and Young Men of Color. His leadership in this area led to the establishment of the NYS My Brother's Keeper initiative and under the leadership of the NYS Legislature, New York State remains the only state in the nation to have the My Brother's Keeper initiative enacted into NYS law.
Betty A. Rosa, Commissioner of Education and
President of the University of the State of New York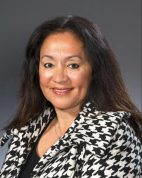 Dr. Rosa is a nationally recognized education leader and received an Ed. M. and Ed. D. in administration, planning and social policy from Harvard University. She also holds two other Master of Science in Education degrees, one in administration and supervision and the other in bilingual education. She has more than 30 years of instructional and administrative experience with expertise in inclusive education, cooperative teaching models, student achievement, and policy implementation.
Dr. Rosa began her career in the NYC Department of Education as a bilingual paraprofessional, teacher, and reading coordinator, served as an assistant principal and principal in special education, introduced an integrated linguistic model in developing a multilingual and multicultural school for general and special education populations, and developed and implemented the Office of Conflict Resolution for the NYC Division of Special Education. Previously, Dr. Rosa served as interim commissioner since August 2020. Prior to that, she served as chancellor of the Board of Regents since 2016.
__________________________________________________
Virtual Keynote – Monday, October 18, 2021  | 
8:30 am-9:45 am 
Dr. Romie Mushtaq

BrainShift: Break the Stress-Success Cycle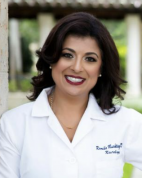 With nearly 20 years of authority in neurology, integrative medicine, and mindfulness, Dr. Romie is a leading physician on a mission to transform the brain health of companies, leaders, and organizations. She is the first chief wellness officer for a corporation of 5,000+ employees in the United States (Evolution Hospitality), integrative medicine specialist, and mindfulness expert who has impacted over 1.1 million lives across the world through her keynotes and corporate workshops on mindfulness and brain health. In addition to her work with national companies, Dr. Mushtaq now works extensively with school leaders.
Dr. Romie entered neurology at a time when less than 5 percent of neurologists were women. After reaching the pinnacle of "success" while working 80-100 hour weeks and achieving her career milestones, she developed a rare, nearly-lethal health disorder. This experience sparked a shift towards mindfulness, meditation, and integrative medicine and led to her current path of shifting the minds of organizations and corporations through science-based meditation talks and workshops.
"We are all living in a world as success-driven professionals where we can quickly shift into a place of overwhelm, performance struggles, lack of sleep, and burnout. Let's work together to heal your busy brain, jump off the stress-success cycle, and lead your life and career with a calm and controlled mind."
– Dr. Romie
COVID-19 New York State restrictions and regulations for events will apply. Upon on-site conference check-in, attendees will be asked to provide proof of a completed COVID-19 vaccination series or a negative COVID-19 test taken within 72-hours of the event. These rules are subject to change as SAANYS will follow COVID-19 protocols in effect at the time of the conference.