Dr. Romie Mushtaq
brainSHiFT: BREAK THE STRESS-SUCCESS CYCLE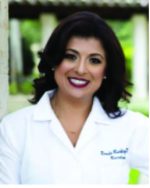 Dr. Romila "Romie" Mushtaq, M.D., ABIHM, is a neurologist, mindfulness teacher, sought out keynote speaker, and never-to-recover chocolate addict. She is the first chief wellness officer for a corporation of 5,000+ employees in the United States (Evolution Hospitality), integrative medicine specialist, and mindfulness expert who has impacted over 1.1 million lives across the world through her keynotes and corporate workshops on mindfulness and brain health.
Dr. Romie entered neurology at a time when less than 5 percent of neurologists were women. After reaching the pinnacle of "success" while working 80-100 hour weeks and achieving her career milestones, she developed a rare, nearly-lethal health disorder. This experience sparked a shift towards mindfulness, meditation, and integrative medicine and led to her current path of shifting the minds of Fortune 500 leaders, organizations, and corporations through science-based meditation talks and workshops.
With nearly 20 years of expertise and her signature style, energy, and sass, Dr. Romie delivers dynamic corporate wellness keynotes and workshops, corporate leadership lectures, and business wellness consulting. She is an in-demand speaker with a popular TedX talk on "The Powerful Secret of Your Breath" and she is featured in NBC, Fox Business, Inc, CBS, Huffington Post, NPR, and dozens of other national media outlets. Dr. Romie has worked with Grammy-award winning musicians, top NBA/NFL/PGA athletes, and Fortune 500 company executives.
Yong Zhao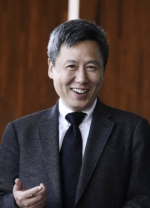 Yong Zhao is a foundation distinguished professor in the School of Education at the University of Kansas and a professor in educational leadership at the Melbourne Graduate School of Education in Australia. He previously served as the presidential chair, associate dean, and director of the Institute for Global and Online Education in the College of Education, University of Oregon, where he was also a professor in the department of Educational Measurement, Policy, and Leadership. Prior to Oregon, Yong Zhao was University Distinguished Professor at the College of Education, Michigan State University, where he also served as the founding director of the Center for Teaching and Technology, executive director of the Confucius Institute, as well as the US-China Center for Research on Educational Excellence. He is an elected member of the National Academy of Education and a fellow of the International Academy of Education.
Yong Zhao has received numerous awards including the Early Career Award from the American Educational Research Association, Outstanding Public Educator from Horace Mann League of USA, and Distinguished Achievement Award in Professional Development from the Association of Education Publishers. He has been recognized as one of the most influential education scholars.
Crystal Murff Thorpe, PhD
Crystal Murff Thorpe, PhD is the principal of Fishers Junior High School in Fishers, IN and she is also the 2021 Indiana Principal of the Year. Crystal is a dedicated and passionate educator with a demonstrated history of working in the education management industry in both urban and suburban schools. She is skilled in professional development, curriculum and instruction, motivational/public speaking, nonprofit organizations, customer service, coaching, strategic planning, leadership, and making a difference in the lives of her community. Crystal has her Master's degree focused in Secondary Administration and Supervision from Butler University and a PhD in Education Administration from Indiana State University. She dedicated to the advancement of African American Women in leadership, equity and inclusion for all, cultural competency, and encouraging others to be their best selves.