Join us for a conversation you won't want to miss. Students from the Syracuse City School District (SCSD) SCORE program and Natalie McGee, a cultural proficiency leader in our state, will team up to share the kinds of insights and practices that you can use in your own schools and districts to continue to close existing gaps and move toward more equitable cultures and climates.
SCORE is the Student Coalition on Race and Equity, developed by Tashia Thomas-Neal in partnership with SCSD. These students spent four weeks meeting with community members in Syracuse, and then took what they learned and turned it into training for over 300 SCSD teachers and school leaders. The training was so well received that more SCORE training sessions are currently being planned. Two SCORE student representatives and Ms. Thomas Neal will join Ms. McGee to share what they see as the critical pieces of learning and growth around topics of racial justice and social equity in schools and communities.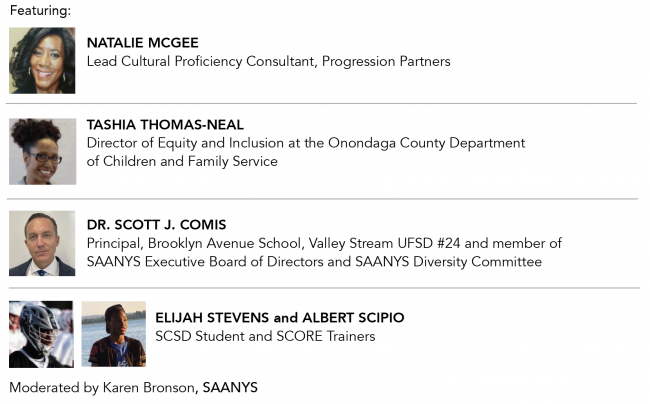 Click here to download a flier.