60-Day Check-In:
What Has Gone Well and What Has Surprised You So Far in 2022-2023?

DR. LARRY DAKE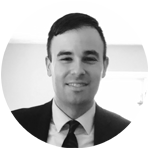 Dr. Larry Dake is the assistant superintendent for instruction and budget in the Binghamton City School District and an adjunct professor in the Binghamton University Educational Leadership Program. He is starting his thirteenth year in school leadership and has served as a curriculum coordinator, building principal, and central office administrator. He currently lives in Endwell, NY with his wife, Kelly, an elementary reading teacher, and their three children ages 12, 10, and 7.
@larrydake
New to Twitter? Download instructions here.