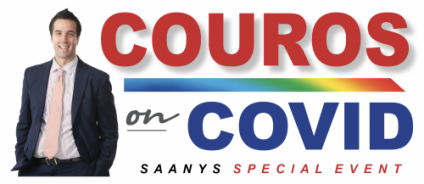 Join SAANYS and George Couros for a 60-90 minute webinar focused on the importance of the human connection during the challenges of the current crisis, and his vision and hopes for schools when they reopen. Don't miss this important and memorable professional learning
event. Register today!
George Couros is a leading educator in the area of innovative leadership, teaching, and learning. He has worked with all levels of school, from K-12 as a teacher, technology facilitator, and school and district administrator, and is the author of the book, The Innovator's Mindset; Empower Learning, Unleash Talent, and Lead a Culture of Creativity and his latest book, Innovate Inside the Box.