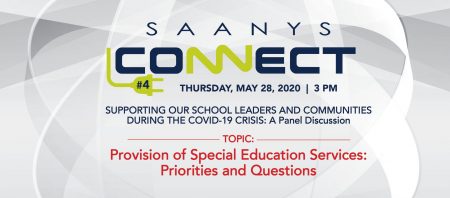 Join us and come away with ideas and resources you can use immediately.
SAANYS CONNECT is a new way to learn and share on the topics
most vital to school leaders in NYS right now:
· 50 minute panel conversations on current and rapidly evolving topics.
· Each panel conversation consists of guest experts and SAANYS members.
The focus is on sharing experiences and providing you with expertise, resources,
and tools you can use now and as our current environment evolves.
· FREE to SAANYS members and non-members
Click here to download a flier.