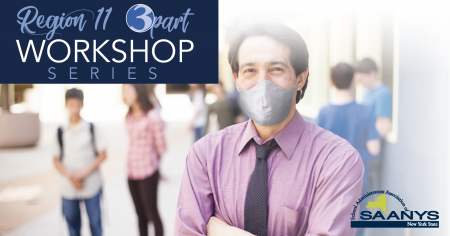 FREE TO SAANYS REGION 11 MEMBERS!
Mark your calendars and register now for this panel conversation developed specifically to answer your questions and help you meet the challenges of your demanding and rapidly changing role. This informal and candid conversation will feature nine school leaders in your region who will discuss the AP role and answer your questions about everything from the current impact of remote learning and reopening to changing roles and responsibilities of assistant principals and career pathways.  Whether you are a career AP, or an aspiring principal or district leader, you will be engaged and enlightened by this lively conversation with leaders and colleagues. Our guests will include:
Click here to download a flier.