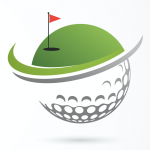 For many students, the ability to pursue their dream of attending college is a daunting and costly process. With the goal of making the cost less of a factor, the Executive Board of SAANYS Region 6 has been awarding scholarships to hard-working seniors in the greater Capital Region for many years now. For the past 4 years, our Support-a-Scholar charity golf tournament has increased the number of available scholarships, hence increasing the number of students who are able to receive them. Each year, many educators and sponsors participate in making these scholarships a reality.
Sponsor a Hole
For a donation of only $100.00, your business is able to sponsor 1 of the 18 holes, providing not only advertising for your business, but also peace of mind in knowing that you have helped to assist a student in making their college dream become a reality. For sponsorship, fill out the form below for payment then email Bryan Wood at bryanwood5357@gmail.com to arrange advertising and signage details.
Play / Donate / Sponsor
If you would like to play golf, sponsor a hole, and/or donate additional funds to this tournament, please see the options on the registration form below.
Notes:
List the others in your foursome in the Notes field on the registration form.
Each player must complete this form separately
Sponsors – see the note above about signage details.