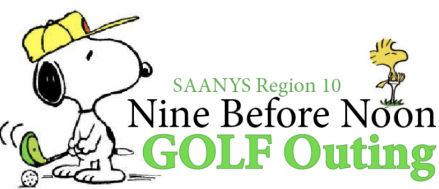 Join active and retired SAANYS Region 10 Administrators for nine holes of golf followed by lunch. The $35 fee includes golf, lunch, and prizes. A cash bar will be available, as well as the option for additional golf after lunch. Download a flyer here.
Cost: $35 (includes golf, lunch, and prizes)
RSVP – Contact Fred Kirsch at fpkirsch@gmail.com or 315-560-5152.
Sign up via email ASAP
WE NEED TO PRE-ORDER LUNCH
Contact person: Fred Kirsch
fpkirsch@gmail.com | 315-560-5152
Lunch Choices:
1. Philly Cheese Steak Sandwich
2. Heart Stopper Burger
3. Crispy Chicken Salad
The fee will be collected when you sign in at the course.