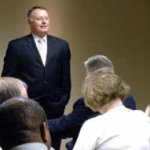 Please join us for this Region 10 APPR negotiations workshop. Recommended for any SAANYS members who may be involved in negotiating for the new APPR for principals.
Presenter: Art Scheuermann, general counselor of SAANYS
RSVP: Please send an email to Tony Cardamone (tcardamone@bville.org) by Thursday, November 5, stating the name of your district and the number of colleagues from your district who will be attending.