Tee Time: 9:00am SHARP!
Join other active and retired SAANYS Region 10 Administrators for nine holes of golf followed by lunch on Friday, July 17, 2015 at Woodcrest Golf Club, Rte 173 between Manlius and Chittenango. The approximate $32 fee includes golf, cart, and lunch. A cash bar will be available, as well as the option for additional golf after lunch.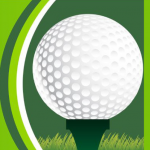 We are arranging an informal format so that all Golfers and Want to Be Golfers can enjoy the morning! Tournament winner will be determined using the HEDI scale.
20 percent will come from their actual golf score
20 percent from other measures: closest to pin, longest drive, most balls in the water, etc.
60 percent from other measures including but not limited to: evaluation by peers, other golfer looks and comments, and their ability to perform under pressure (peer).
Sign up via email ASAP! We need to reserve tee times!
Fred Kirsch – fkirsch@windstream.net, (315) 560-5152
Susan Vickers – svickers@caz.cnyric.org