Kickoff Event!
Blended Learning Conference with Myron Dueck
Cost: $135 (includes book* and lunch**)
Multiple locations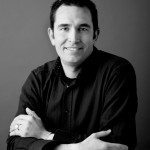 During this blended learning session, Myron Dueck, author of Grading Smarter, Not Harder, will explore a number of topics with educators including: the purpose and implications of grading, what homework is (and what it could be), and whether there is a place for a zero in student grades. He will also work with attendees to strengthen their grading practices in order to best benefit learners. Along with working virtually with Myron, attendees will work with each other and an in-person facilitator, to help make the best practices explored a reality when returning to the school building or district office.
* Only participants attending this March 10 event will receive books directly.
** Varies by location.
Capital Region BOCES – Register online
Erie 2 BOCES – Register online
Putnam Northern Westchester BOCES – Register online
Western Suffolk BOCES – Register online
West Genesee School District – Register online
These events are a collaboration between Capital Region BOCES, Greater Capital Region Teacher Center, Leading Instruction for Today's New York (SAANYS and the Magellan Foundation), and the New York State Association for Supervision and Curriculum Development.