Online Book Study with the Author
March 11 through May 23
Cost: FREE
Locations statewide including Erie-Catt Teacher Center,  Syracuse Teacher Center, Putnam Northern Westchester BOCES, and Capital Region BOCES.
Open to ALL New York State educators, including teachers and administrators. No membership required.
Join Myron Dueck and regional colleagues for an asynchronous online professional discussion of Grading Smarter, Not Harder: Assessment Strategies That Motivate Kids and Help Them Learn. Using the ASCD Study Guide as a springboard, participants will share reflections, ideas and resources to assist in implementation. Topics include grading, homework, unit plans, retesting, creativity and considerations for successfully incorporating strategies into your practice.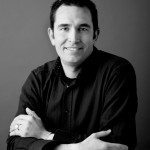 In addition to referencing his own book in this series, Myron will also highlight the work of leading thinkers in grading and assessment such as Thomas Guskey, Doug Reeves, Susan Brookhart, Dylan William and others. Information technology is allowing educators to meet both in person and virtually as never before, and this series will harness the technology, thinking and leadership of important topics that are on the minds of many educators.
Questions will be assigned weekly on Monday, due the following Monday, with 3/28 and 4/25 off. Participants should expect to spend about one hour during week one and approximately two hours per week for the remaining seven weeks of the book study. Evidence of participation is required for in-service hours including responding to original questions, commenting on colleagues' responses, and sharing related resources throughout the book study.
Capital Region BOCES
Facilitator: Valerie Lovelace, Director, Greater Capital Region Teacher Center
Register online
Erie-Catt Teacher Center
Facilitator: Cathie Marriott, Erie-Catt Teacher Center Director
Register online (password: ectc)
Putnam Northern Westchester BOCES
Facilitator: Jackie Levine, Director, Hudson River Teacher Center
Register online
Syracuse Teacher Center
Facilitator: Brenda Aull-Klaben, Director, Syracuse Teacher Center
Register: Contact baull-klaben@scsd.us