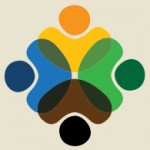 Superintendents, Assistant Superintendents, Directors, Principals and School Board members are invited to join us for a Diversity Symposium of Thought Leaders to:
Discuss Diversity and Inclusion and the need for district-level changes.
Connect and Engage in thoughtful dialogue.
Engage in sessions on Cultural Proficiency and Hiring for Excellence – Anti-Bias Practices.
Develop a Roadmap including specific, measurable practices and next steps.
Participants will hear from Dr. Sharroky Hollie, a national educator who provides professional development to thousands of educators in the area of cultural responsiveness. Since 2000, Dr. Hollie has trained over 150,000 educators and worked in nearly 2,000 classrooms.
Cost: $225 per person including breakfast and lunch each day and one reception. Discounts may be available for teams of 3 or more at a rate of $195/person. Aidable through TST BOCES.
A Block of Rooms is available at the Ithaca Marriott at a rate of $149 /night. The deadline to reserve a room is June 29, 2018. To make a reservation call 877.688.1914 and mention NYS Council of School Superintendents.
Space is limited. Reserve your spot today!
Questions? Please contact Kelly Masline at The Council/LEAF at (518) 449.1063 or e-mail kelly@nyscoss.org.