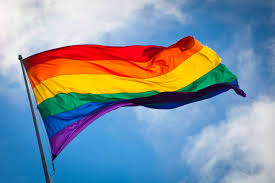 In this 2-hour interactive presentation, Jeanne Gainsburg, Gay Alliance education director and trained member of the Gay Alliance Speakers Bureau, will join forces to provide information on lesbian, gay, bisexual, transgender and queer/questioning (LGBTQ) identities. Topics will include: basic terms and respectful language, issues of coming out for youths, the distinction between sexual orientation, gender identity and gender expression and creating safe and inclusive schools for LGBTQ students, teachers and staff. Discussion points will also include: understanding transgender identities, respectfully communicating with transgender individuals, age appropriate conversations, dealing with gender specific facilities and more. This format encourages dialogue and provides ample time for participants to ask questions and get honest answers.
About the Gay Alliance Education Programs
Since 1973, the Gay Alliance has been providing education about lesbian, gay, bisexual, transgender, queer/questioning (LGBTQ), and ally issues. Our 41 years of experience and our highly ranked education programs have us regularly traveling the country to present. We have presented keynote addresses at conferences, interactive workshops, and professional in-services as well as having spoken in thousands of classrooms in middle schools, high schools, and colleges.
About the Presenter
Jeanne Gainsburg Jeanne received her bachelor's degree in psychology from Brown University in 1985 and her master's degree in social work from Bryn Mawr College in 1992. In 2003, inspired by the suffragettes in Not For Ourselves Alone, Jeanne looked up "gay" in the phone book, found the Gay Alliance and began working as a volunteer. In 2006 she was hired as the Gay Alliance outreach coordinator and in 2013 she was promoted to Gay Alliance education director. Jeanne facilitates over a hundred LGBTQ trainings and presentations a year. She also trains and manages the Gay Alliance Speakers Bureau, creates and updates educational programs and materials, and manages the Gay Alliance On-line Resource Directory.
Registration Deadline: March 17, 2015
**This workshop is open to all, but all must be sponsored by a SAANYS member.
Registration is required by contacting:
David Richardson, Principal – Greece Athena High School, 800 Long Pond Road, Rochester, NY 14612, (585) 966-4043, david.richardson@greececsd.org