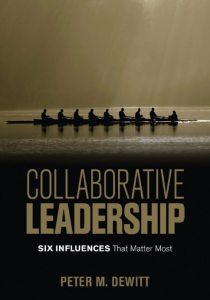 Lunch & Learn Webinar w/ Educator, Author, and SAANYS Member Peter DeWitt
In order to really put a focus on learning we need to let parents in on the secret of school, encourage student voice, and maximize the efficacy of teachers so that all stakeholders feel that they have a place at the table. Collaborative Leadership: 6 Influences That Matter Most focuses on how leaders can use 6 of John Hattie's high effect influences on learning to foster growth in their teachers and put the focus on learning for students.
There is no charge, but registration is requested.