REGISTRATION OPEN – AUGUST 1-3, 2018
Join us for engaging, relaxed professional learning on the topics that matter most. Each day will feature a keynote and morning and afternoon workshops focused on practitioners sharing what they are doing and what they have learned along the way.
BONUS: Pedagogy and Instruction to Match New Technology | August 1
(FREE to Aug 2 and 3 attendees)
Trends in Learning: Redefining the Student Experience with a Digital Learning Environment
65 percent of our current students will have jobs that do not yet exist. How must schools respond to this ever-changing nature of learning, and how can technology support their transformation? What performance-based, authentic experiences must our students engage with in order to adequately prepare them for their future? This session will explore inspiring Common Core-aligned learning opportunities and renew your vision for how to leverage Apple technology to not only enhance, but redefine what your students are able to achieve. You will identify your initiative's goals, then analyze current classroom practices and explore innovative learning and teaching models to leverage in your classroom.
PROMISING PRACTICES TO SUPPORT STUDENT MENTAL HEALTH | August 2
Find out what teams in schools and districts like yours are doing now to build informed and effective practices to support student mental health in new ways: partnering with outside agencies to bring support services in-district; building trauma awareness and informed practices by reaching out to bus drivers, cafeteria staff, aides, monitors and others who interact directly with students; restorative practices; reducing stigma; realistic, sustainable, and replicable strategies to support all students; listening to student voice; and the new mental health curricular requirement. *Please note that exact topics and presenters will vary by location.
CULTURALLY RESPONSIVE CLASSROOMS, SCHOOLS, AND DISTRICTS: SYSTEMIC APPROACHES FOR IMPACT | August 3
What is a 'culturally responsive' school? How do schools and districts create systems to build safe, welcoming climates that go beyond the annual food fair to truly celebrate diversity and honor student differences? How do service providers interact to coordinate interventions for children in need? How are parents made to feel like integral partners on the school team? This enlightening and engaging session will focus on promising practices in districts like yours that are beating the odds. Be prepared to think, engage, and leave with ideas and actions to share and implement over the next school year. *Please note that areas of focus and presenters may vary by location.How can we insure that we are not just putting devices in the hands of students without the pedagogy that will result in instruction that is truly better?
FEATURED SPEAKERS: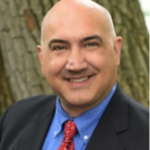 David Rossetti, LCSW-R, Chief Officer of Behavioral Health Services, Northern Rivers Family of Services
 David Rossetti joined Northern Rivers Family of Services in 2013 as Chief Officer of Behavioral Health Services. He oversees all behavioral health services provided by Northern Rivers member agencies Northeast Parent & Child Society and Parsons Child & Family Center, including Behavioral Health Centers in Albany, Malta, and Schenectady; school-based behavioral health clinics in districts throughout the Capital Region; mobile crisis service teams serving a six-county area; and OnTrackNY at Parsons, a program treating young adults with early onset psychosis. These programs serve nearly 5,000 children, adults, and family members every year. He previously served as Executive Director of St. Paul's Center in Rensselaer, as Clinical Director of the Family Counseling Center in Gloversville and as a program director for Four Winds Hospital in Syracuse. He maintains a private practice providing individual, family, and group counseling and has worked as a consultant for the armed forces on topics including grief, loss, stress, and integration. Rossetti earned his bachelor's degree in social work from the State University of New York at Buffalo and his master's degree in social work from the University at Albany.

Rebecca Carman, Director of Policy and Community Development, Shenendehowa CSD
Rebecca Carman currently serves as the Director of Policy and Community Development for the Shenendehowa Central School District. Prior to her current appointment, she served as the Academic Administrator for Health, Physical Education and Wellness K-12, and has experience teaching health education in the classroom.   Becky's advocacy for student wellness is a true passion. She is responsible for developing and promoting a comprehensive approach which engages students, families, staff and the entire school community. Mrs. Carman is currently an Associate of the Superintendent's Development Program, Oswego College.  She received her Bachelor of Science degree in Health Sciences with a minor in Public Administration from SUNY Cortland in 1990.  She received a Master's degree in Health Education in 1999 from Russell Sage, and a New York State Administrative S.A.S. and S.D.A. degree in 2005 from the Massachusetts College of Liberal Arts. Mrs. Carman is a life-long resident of Guilderland, New York, where she lives with her husband, Lee, and their two daughters, Kara and Taylor.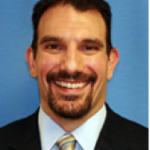 Dr. Joseph Fantigrossi, Pre K-12 Intervention Coordinator for the Lyons Central School District
Dr. Joseph Fantigrossi is a graduate of the Warner School of Education at the University of Rochester.  His dissertation was based on the impact of mentoring on the social-emotional wellness of high school students.  He began his 21 years in education as a Social Studies teacher and has dedicated the last 13 years of his career as a building and district administrator, including time as a high school principal and currently as the Pre K-12 Intervention Coordinator for the Lyons Central School District.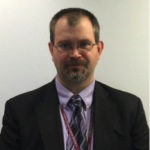 Jay Roscup, Grants Administrator for Wayne County Schools Consortium
Jay Roscup is currently the Grants Administrator for a consortium of several Wayne County schools.  His role includes oversight of programs designed for school improvement through expanded service and improved practice.  Jay was an ELA teacher for a decade before beginning his administrative work overseeing a "Safe Schools Healthy Students" grant in Sodus.  His work includes developing collaborative partnerships with local agencies and organizations.  Joe and Jay have presented on the topic of Trauma-Informed Schools and tiered intervention more than 20 times in the last 2 years, including the PBIS National Conference in Chicago in 2016 and 2017, the 2018 New York State Council of School Superintendents Winter Institute, and the SAANYS 2017 Annual Conference.

Kristen Campbell Wilcox, Phd, Associate Professor, Educational Theory and Practice Department, School of Education, University at Albany, Research and Development Director NYKids
Kristen Campbell Wilcox is an Associate Professor in the Department of Educational Theory and Practice, University at Albany, State University of New York and Research and Development Director for NYKids- a public-private research-practice partnership that conducts, disseminates, and uses odds-beating school research to improve student outcomes in New York state. Kristen teaches research methodology as well as courses on curriculum and instruction for diverse students. Her research interests focus on the intersections of national and state policy, leadership, curriculum, instruction and diverse student outcomes. Wilcox's teaching and research has been shaped by a series of studies conducted since 2005 investigating processes and practices related to odds-beating student outcomes. This research has informed the development of a set of tools and institutes that guide school leadership teams through a research-based, goal-setting process for defining problems and collecting and analyzing evidence to measure progress (called COMPASS-AIM). This work addresses the development of systems for continuous improvement and focuses educators' attention on system-wide culturally-responsive and sustaining processes and practices to prepare children and adolescents for secondary and post-secondary academic demands.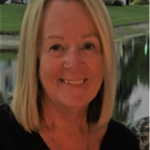 Nancy Andress, NYKids
Nancy Andress is an experienced administrator and teacher with expertise in K-12 literacy, leadership training, professional development planning, walkthroughs, curriculum mapping, instructional coaching, and strategic planning. She offers professional development in capacity-building for teams, building and district level administration and Boards of Education. She collaborated with Dr. Kristen Wilcox and Janet Angelis from UAlbany to develop the NYKids COMPASS workshops and offer follow up in over 30 schools in New York State. She is a former principal and Assistant Superintendent for the Guilderland Central School District. Nancy has conducted numerous professional development workshops for CASDA and Capital Region BOCES. Nancy also teaches graduate courses at the College of St. Rose in Albany, NY.
AGENDA:
Download a copy of the agenda.
AUGUST 1, 2018
8:00-8:30 am | Registration, meet and greet
8:30-8:45 am | Welcome and Overview
Karen Bronson, Director of Professional Development, SAANYS
8:45-11:45 am | Trends in Learning: Redefining the Student Experience with a Digital Learning Environment Part 1
This session, which continues in the afternoon, will explore inspiring learning opportunities that motivate and engage. Learn how to use Apple technology not only to enhance, but to redefine what students are able to achieve by setting goals, analyzing current practice and exploring innovative learning and teaching models.
Leah McConaughey, Apple
11:45-12:30 pm | Lunch is provided
12:30-3:00 pm | Trends in Learning with Apple Part 2
AUGUST 2, 2018
8:00-8:20 am | Registration, meet and greet
8:20-8:30 am | Welcome and Overview
Karen Bronson, Director of Professional Development, SAANYS
8:30-9:10 am | Keynote: "Current School Models to Support Student Mental Health"
David Rossetti, LCSW-R, Chief Officer of Behavioral Health Services, Northern Rivers Family of Services
9:20-11:45 am |Student Mental Health: One District's Journey to Educate, Empower, and Engage the School Community
Learn what one school has experienced along the way in their journey to develop a coherent approach to student well being and see how to bring those strategies to your own school or district.
• Understanding new state mandates for student mental health and taking the right steps for implementation.
• How to develop a Mental Health/Wellness Plan for your district; the importance of a continuum of services.
• Specific strategies and activities to decrease stigma.
Rebecca Carman, Director of Policy and Community Development, Shenendehowa
11:45- 12:30 pm | Lunch is provided
12:30-3:00 pm | Trauma Informed Schools: Steps Along the Journey
How can we bring in members of the school community to create emotionally safe and supportive learning environments for ALL students? This interactive workshop will explore both academic and social proactive steps and interventions that strengthen the coherence of the support and improve the outcomes for all of our students in a way that is realistic and sustainable.
Dr. Joseph Fantigrossi, PreK-12 Intervention Coordinator, Lyons CSD
Jay Roscup, Grants Coordinator, Consortium Districts, Wayne County

AUGUST 3, 2018
8:00-8:20 am  | Registration, meet and greet
8:20-8:30 am | Welcome and Overview
Karen Bronson, Director of Professional Development, SAANYS
8:30-9:10 am | TED Talk Discussion: "A Tale of Two Teachers: Bringing Cultural and Self Identity into Education"
Karen Bronson, facilitator
9:20-11:45 am | Building an Odds-Beating Culturally Responsive and Sustaining Model for Our Schools and Districts Part 1
What do culturally responsive classrooms, schools and districts look like, and how are some challenged schools able to beat the odds to become truly culturally responsive and sustaining?
• Resources and findings from odds-beating schools.
• Applying the learning from odds-beating schools in your own school or district.
Dr. Kristen Wilcox, PhD, Associate Professor Educational Theory and Practice Department, School of Education, University at Albany Research and Development Director, NYKids
Nancy Andress, NYKids
11:45-12:30 pm |  Lunch is provided
12:30-3:00 pm | Building an Odds-Beating Culturally Responsive and Sustaining Model for Our Schools and Districts Part 2
• Identifying high leverage change ideas.
• Mapping your plan for building a culturally responsive and sustaining school.
Dr. Kristen Wilcox and Nancy Andress