Financial Planning, Free Financial Profile, and Related Insurances From AXA Equitable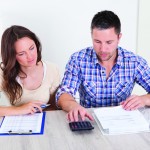 AXA has a long-standing presence in New York. As with its nationwide business, a large portion of AXA's New York client base is built upon the work they do within the public education system. AXA services over 800 public school and charter school retirement plans across the state, with more than 62,000 participants, and approximately $1.9 billion in assets under management. Through existing relationships with these school districts, AXA is able to effectively provide coverage for members of SAANYS.
Members can receive competitive rates on life, disability, long-term care, and more. In addition, a full array of retirement services is available, including a complimentary financial profile and comprehensive financial planning services.
Click here for a sample of the financial profile you could receive by taking advantage of this valuable member benefit.
Visit AXA to learn more,  or use the dedicated SAANYS member line by calling: 1-866-401-3030, option 8.
Click here to watch the video from AXA.
Click here to find an AXA Advisor in your area. AXA can come to your region or district to present on the following topics:
• Financial Planning for Success
• Planning for the Early-Mid Career Administrator – Download a flier
• Social Security – Beyond the Basics
• Pension Maximization
• Estate Planning
Learn more