SAANYS Region 8 Scholarship Application
TO THE APPLICANT: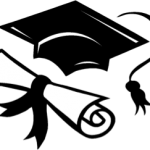 By completing the information required on this application you will enable us to determine your eligibility to receive funds provided specifically to help high school students graduating in June 2022 and who have demonstrated good school and community citizenship, are planning to go onto higher education, and who otherwise satisfy criteria by the SAANYS Region 8 Scholarship Committee.
You are responsible for seeing that this form is accurate and completely filled out and that you submit two (2) letters of recommendation. SAANYS Region 8 reserves the right to not process applications found to be incomplete as of the application deadline.
REMEMBER: This application becomes valid only when everything has been filled out. The deadline for filling out the application is Friday, April 8, 2022. It must be postmarked by Friday, April 8, 2022 or it becomes ineligible.
Regional Structure
SAANYS' Region 8 executive committee serves members in Chenango (all but Norwich), Delaware (all but Hancock & Walton), Herkimer, Madison (all but Cazenovia), Oneida, and Otsego counties. Under the leadership of the regional chairperson, elected committee members provide collegial support for administrators and administrative units in the region. Your regional representatives are your local contact for state-level representation and coordination of services.