Congratulations 2017 SAANYS Award Winner!
NYS Elementary Principal of the Year
Jeremy Rich
Central Valley CSD
Region 8 at SAANYS' Annual Conference! See you next year in Cooperstown!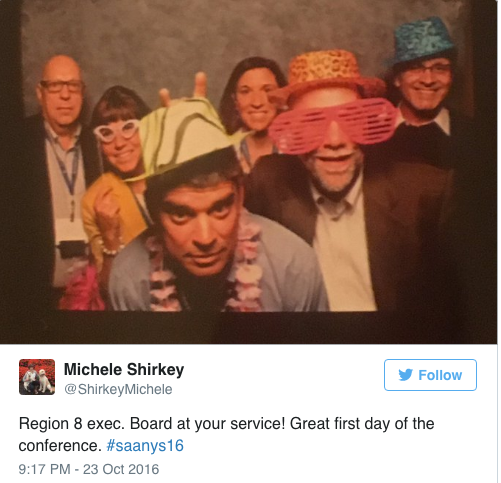 SAANYS Takes the Lead on APPR
SAANYS is providing members with a number of resources for navigating and negotiating the new APPR. Be sure to contact SAANYS with any questions or concerns about APPR and your negotiations – the SAANYS team of attorneys and experienced staff are up-to-date on what you need to know during this complex time.
The link below is to our  SAANYS APPR §3012-D: NEGOTIATION RESOURCE PACKET. This document contains important information for consideration when entering contract negotiations. Units are encouraged to review, proceed with caution, and call SAANYS with any questions or concerns. Click here to download packet.
Regional Structure
SAANYS' Region 8 executive committee serves members in Chenango (all but Norwich), Delaware (all but Hancock & Walton), Herkimer, Madison (all but Cazenovia), Oneida, and Otsego counties. Under the leadership of the regional chairperson, elected committee members provide collegial support for administrators and administrative units in the region. Your regional representatives are your local contact for state-level representation and coordination of services.