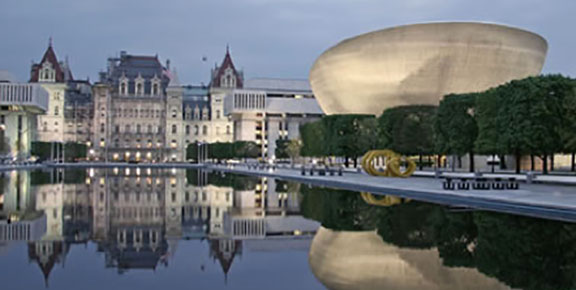 Serving members in Albany, Columbia, Fulton, Greene, Hamilton, Montgomery, Rensselaer, Saratoga, Schenectady, Schoharie, Warren, and Washington counties.
Region 6 Scholarship Award
SAANYS Region 6 will offer three $500.00 scholarships this year to graduating seniors (class of 2017) in the Region 6 area.
One award will be available to any student whose administrator is a SAANYS member, based on scholarship, citizenship, and leadership qualities. The selection process for each applicant should be determined by the Principal of each school. Download the application here.
The second and third awards are available only to children of SAANYS members, based on the same criteria and not limited to one student per school. Download the application here.
Please submit application forms with a transcript and resume by March 3rd to:
Cohoes City School District 1
Attn: Brian Wood, Principal
Tiger Circle
Cohoes, NY 12047
Award recipients will be notified by March 17, 2017. Recipients will be honored at the Region 6 Spring Celebration of Education and Recognition Dinner on April 27th at the Waters Edge Lighthouse in Glenville.
SAANYS Takes the Lead on APPR
SAANYS is providing members with a number of resources for navigating and negotiating the new APPR. Be sure to contact SAANYS with any questions or concerns about APPR and your negotiations – the SAANYS team of attorneys and experienced staff are up-to-date on what you need to know during this complex time.
The link below is to our  SAANYS APPR §3012-D: NEGOTIATION RESOURCE PACKET. This document contains important information for consideration when entering contract negotiations. Units are encouraged to review, proceed with caution, and call SAANYS with any questions or concerns. Click here to download packet.
Regional Structure
Under the leadership of the regional chairperson, elected committee members provide collegial support for administrators and administrative units in the region. Your regional representatives are your local contact for state-level representation and coordination of services.