Region 6 Leadership Breakfast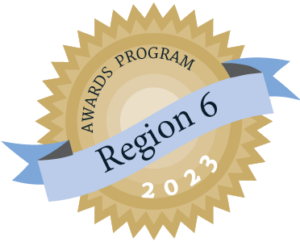 The Leadership Breakfast made it to the local news! Check out this article and video from WNYT13!
https://wnyt.com/top-stories/breakfast-in-clifton-park-honors-school-leaders-in-capital-region/
Each year, the SAANYS Region 6 Board holds its annual Leadership Breakfast in order to recognize leadership in all of its forms in our schools. This year our breakfast will be held on May 22 from 9-11 am at the Van Patten Golf Club in Clifton Park. We will recognize student leaders in grades 5-12 from area schools, our senior scholarship winners, leaders among our administrative colleagues as well as "Friends" of Education.
This year's winners are:
Excelsior Award Winners:
Gwynne Cosh -Principal of William H. Barton Intermediate School Queensbury Union Free School District
Joby Gifford -Principal of Jefferson Elementary School Schalmont Central School District
Rich Johns – Retired Saratoga Springs City School District Teacher/Act with Respect Always
Jennie Pennington Award Winner:
Suzanne Rayome -Burnt Hills Ballston Lake Central School District K-12 Supervisor of Library Media
Friend of Education Award Winners
Mark Mullholland – News Channel 13 WNYT
Subrina Dhammi -News Channel 13 WNYT
Region 6 Student Scholarship Recipients
Zoe Geiger, Ichabod Crane High School
Olivia Gibeault, Ichabod Crane High School
Michael Gutchell, Shenendehowa High School
Sara Hotailing, Ravena Coeymans Selkirk High School
Ella Irons, South Colonie High School
Amanda Jurgelon, Mohonasen High School
ShawnJohn Kannermore, Mohonasen High School
Sean Kilmartin, Shenendehowa High School
David Mooradian, Averill Park High School
Dina Santabarbara, Schalmont High School
Carissa Shanahan, Cohoes High School
Emma Winslow, Burnt Hills-Ballston Lake High School
Leadership Awards
Cambridge Elementary School
Fritz Weber
Wesley Galusha
Helena McGowan
Daniel Tortorice
Galway Central School Joseph Henry Elementary
Emma DiPasquale
Lilyana Chevalier
Lake George Elementary School
Clara Fish
Hope Nichols
Lina Caldaroni
Drew Meyer
Lake George Jr./Sr. High School
Alexis Pape
Samantha Gorey
Jason Ludlow
Lilly Montville
Mechanicville Jr/Sr High School
Paige Rogers
Alanna Abraham-Dixon
Logan Starks
Lillian Moore
Mohonasen Pinewood Intermediate School
Aya Sadiki
Mohonasen Draper Middle School
Graham Pikcilingis
Mohonasen High School
Sarina Gianastasio
Mya Romeo
Jocelyn Howe
Queensbury High School
Ryan Greenstein
Chase Baker
Masen Angell
Shauna Mower
Queensbury William H. Barton Intermediate School
Sophie VanHatten
Luke Huffaker
Christopher Smith
Jillian Frenyea
Queensbury Middle School
Jaden Telesco
Nathan Bogucki
Olivia Miller
Khloe Banner
Schuylerville High School
Daniel Carozza
Rhylie Lynch
Taylor Dennis
Arden Talmage
Shenendehowa Central School Acadia Middle School
Veer Arora
Madalyn Hill
Addison Milham-Hathaway
George Smolen
Shenendehowa Central School Gowana Middle School
Milan Brown
Maci Zeilman
Wyatt Rueda
Leah Sammons
Shenendehowa Central School Koda Middle School
Sara Dedic
Ralph Hoag
Anjali Rachamallu
Valeriia Povysheva
---
Region 6 Support a Scholar Charity Golf Tournament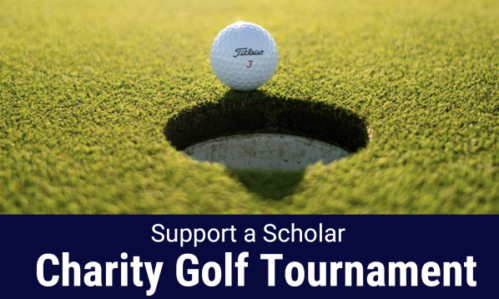 July 20, 2023
Fairways at Halfmoon
17 Johnson Rd., Halfmoon, NY 12118
Each year, SAANYS Region 6 awards scholarships to college bound seniors who attend schools in our region. This golf event enables our committee to expand our scholarship offerings. We urge educators to join us for an exciting day of golf, good food, and fun at The Fairways of Halfmoon. There will be prizes for first, second, and third place foursomes, as well as thank you gifts for all participants.
Sponsorship Opportunities!
SAANYS Region 6 welcomes businesses and organizations willing to assist our Support A Scholar Charity Golf Tournament in two sponsorship levels:
Friend of Education Sponsor | $750 donation
Benefits include:
Registration for up to 4 golfers.
Signage at the tournament tee.
Recognition of your donation at our 2023 Leadership breakfast.
Tee Sign Sponsor | $100 donation
Benefits include:
Signage at a tournament tee.
Acknowledgment in the Support A Scholar Tournament program and on the SAANYS Website.
Schedule of Events:
8:00am – 8:50am | Registration/Check-in
9:00am | Shotgun Start Scramble
1:00pm | Lunch Buffet
2:00pm | Awards
Registration Deadline: July 13, 2023
Registration includes golf, cart, lunch buffet, awards, and scholarship donation.
Open Division Fee: $140 per golfer
Mulligans: 2 for $10 (available at the door)
Tee Sign Sponsors: $100 donation
Friend of Education Sponsor: $750 donation
NOTES:
List the others in your foursome in the Notes field on the registration form
Each player must complete this form separately
Sponsors – fill in the registration form for payment and then email Bryan Wood to arrange advertising and signage details.
For further information, please contact:
Bryan Wood at (518) 506-1897 or email: bryanwood5357@gmail.com
---
Regional Structure
Under the leadership of the regional chairperson, elected committee members provide collegial support for administrators and administrative units in the region. Your regional representatives are your local contact for state-level representation and coordination of services.