Region 6 Day at the Races
Region 6 Day at the Races is back! Join us in the Festival Tent on August 5th for a day of racing and raffle prizes! Register here on the SAANYS website using the red link below.
COST: $20/SAANYS members and guests, $15/administrative assistant
Note: Register by 7/30 in order to have your tickets mailed to you. Otherwise, you will need to pay for track entry and pick up tickets at the tent.
NON-VACCINATED FANS MUST WEAR A FACIAL COVERING WHILE AT SARATOGA RACE COURSE BASED ON CURRENT NEW YORK STATE GUIDELINES.
Congratulations 2021 Region 6 Scholarship Award Recipients!
Julia Barker – North Colonie
Olivia Chandler- Shenendehowa
Ava Coogan- South Colonie
Demeter Burns – Lake George
Jack Kelly – Shenendehowa
Liz Kloss- Bethlehem
Sara Langworthy- Warrensburg
Jordan McMaster- Queensbury
Ian Reeve- Voorheesville
Mackenzie Rickson – Ballston Spa
"Support a Scholar" Golf Fundraiser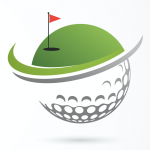 For many students, the ability to pursue their dream of attending college is a daunting and costly process. With the goal of making the cost less of a factor, the Executive Board of SAANYS Region 6 has been awarding scholarships to hard-working seniors in the greater Capital Region for many years now. For the past 4 years, our Support-a-Scholar charity golf tournament has increased the number of available scholarships, hence increasing the number of students who are able to receive them. Each year, many educators and sponsors participate in making these scholarships a reality.
See Events on the right side of this page, or click here for more information.
Regional Structure
Under the leadership of the regional chairperson, elected committee members provide collegial support for administrators and administrative units in the region. Your regional representatives are your local contact for state-level representation and coordination of services.