Congratulations! 2019 SAANYS Award Winner!
Read about their accomplishments and all of the 2019 SAANYS award winners here.
SAANYS and NAESP NYS Assistant Principal of the Year
Samantha Buchholz
Assistant Principal, Cornwall Central Middle School
Cornwall CSD
Scenes from the Region 5 Summer Celebration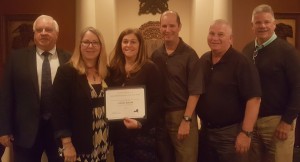 School Building Leader Award
SAANYS Deputy Director Don Nickson (left) ith award winner Carole Kelder, principal of Mt. Marion Elementary School (Saugerties CSD) and several colleagues.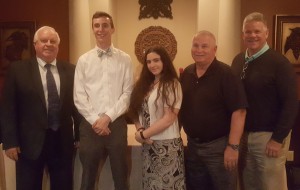 Scholarship Award Winners
Two award winners with scholarships of $750 each – from left to right are: Don Nixon, scholarship winners Michael Averill from Saugerties High School (Saugerties CSDt) and Katherine Bacolas from Clarkstown South High School (Clarkstown CSD), Tom Sands, and Mike Dawkins.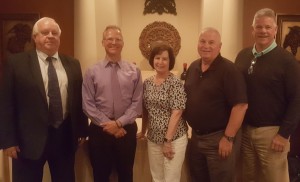 Region 5 Retirees
In the photo from left to right are: Don Nixon, retirees Justin Schaef (Washingtonville CSD), Donna McDonald, Tom Sands, and Mike Dawkins.
Regional Structure
SAANYS' Region 5 executive committee serves members throughout Orange, Rockland, Sullivan, and Ulster counties. Under the leadership of the regional chairperson, elected committee members provide collegial support for administrators and administrative units in the region. Your regional representatives are your local contact for state-level representation and coordination of services.