Region 4 Annual Student Scholarships Winners Announced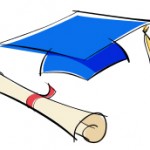 SAANYS Region 4 is pleased to announce that Luke Moriarty and John Timm Jr., both seniors at Spackenkill High School, are this year's winners of the Region 4 SAANYS Student Scholarships. Letters went out to them, and their principal, informing them of their selection.
Luke plans on attending Embry-Riddle University in the fall and John is undecided at this time.
We congratulate them, and their families, on this achievement.