Seeking Applications for the Region 4 Annual Student Scholarships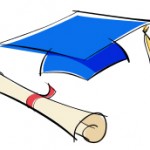 SAANYS Region 4 is pleased to announce that two scholarships in the amount of $500 each will be awarded to graduating high school seniors continuing their education at accredited post-secondary institutions. These seniors must be children of active or retired-active SAANYS members. Letter of acceptance is required before scholarship will be delivered.
Click here to access the application. Deadline: March 7
Region 4 at the SAANYS Annual Conference! See you next year in Cooperstown!
Region 4 Awards and Recognition Luncheon on June 29, 2016

Honoring Amanda Greene, Redhook, SAANYS Outstanding Educator Award winner, two student scholarship winners, and region 4 retirees.
Regional Structure
SAANYS' Region 4 executive committee serves members throughout Dutchess, Putnam, and Westchester counties. Under the leadership of the regional chairperson, elected committee members provide collegial support for administrators and administrative units in the region. Your regional representatives are your local contact for state-level representation and coordination of services.