Region 4 Awards and Recognition Ceremony Luncheon

June 28 | 12:00pm
Shadows on the Hudson
176 Rinaldi Blvd., Poughkeepsie
Join us as we honor the Region 4 retirees, the two student scholarship winners, and SAANYS members with 15, 20, and 25 years of membership.
Do you know of a colleague who is retiring? Let us know as we would like to acknowledge them at this event.
Cost: $45
RSVP and payment due by June 15 to Alan Alterbaum, alterbma@gmail.com
Region 4 Annual Student Scholarships Winners Announced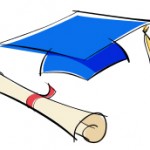 SAANYS Region 4 is pleased to announce that Luke Moriarty and John Timm Jr., both seniors at Spackenkill High School, are this year's winners of the Region 4 SAANYS Student Scholarships. Letters went out to them, and their principal, informing them of their selection.
Luke plans on attending Embry-Riddle University in the fall and John is undecided at this time.
We congratulate them, and their families, on this achievement.
Region 4 at the SAANYS Annual Conference! See you next year in Cooperstown!
Region 4 Awards and Recognition Luncheon on June 29, 2016

Honoring Amanda Greene, Redhook, SAANYS Outstanding Educator Award winner, two student scholarship winners, and region 4 retirees.
Regional Structure
SAANYS' Region 4 executive committee serves members throughout Dutchess, Putnam, and Westchester counties. Under the leadership of the regional chairperson, elected committee members provide collegial support for administrators and administrative units in the region. Your regional representatives are your local contact for state-level representation and coordination of services.