Region 2 Annual Unit Presidents and Awards Dinner
April 27 | 4:30pm – 7:30pm
Seasons 52 Wine Bar and Grill
630 Old Country Rd, Garden City, NY 11530
Click here RSVP by April 17
Highlights include: SAANYS Region 2 Scholarship Awards, SAANYS Region 2 Administrative Awards, and SAANYS State/Regional Update.
Unit Presidents and one member from their unit can attend without payment (SAANYS Region 2 will pick up the tab). All additional members must pay $65 prior to the event. Checks payable to "SAANYS Region 2" can be mailed to Dr. Pia Linda Ferrante @ 10 Newbury Road, Port Washington, NY 11050.
---
Region 2 Student Scholarship
Application Deadline: March 15
Download the application here.
Each year, a student of either an active or retired SAANYS member is chosen to receive a $1,500 scholarship toward his/her continuing education. In the event of a tie, two finalists will split the monetary award equally. Scholarships are presented at our annual Unit Presidents' Dinner which will take place on April 27, 2023.
---
Region 2 Administrator of the Year Award
Application Deadline: March 15
Download the nomination form here.
This award recognizes any administrator in Region 2 who has rendered exceptional service on behalf of education. Nominees may be any individual in an administrative position within Region 2 affiliated with a district or BOCES.
Nomination Guidelines:
1. Any Region 2 SAANYS member may make a nomination.
2. The nominee need not be a SAANYS member.
3. The nominee must be a certified administrator who has contributed outstanding support or service on behalf of education; supported, developed or implemented innovative programs resulting in program improvements or improved student achievement.
4. The nominator must submit all the following:
The SAANYS nomination form
A three hundred word or less statement of rationale for the nomination
A Resume or vita of the nominee
Supplemental supportive material or letters of recommendation
5. The successful candidate is expected to attend the awards ceremony at the SAANYS Region 2 Annual Unit President's Dinner on April 27, 2023 location TBD.
---
Region 2 Annual Unit President's Dinner
April 27 | 4:30pm – 7:30pm
Seasons 52
630 Old Country Road, Garden City, NY 11530
---
SAANYS Region 2 Newsletter – November 2022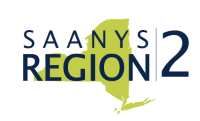 Stay up-to-date with what's happening in Region 2. This month's newsletter includes:
Stay True to Yourself – by John Singleton
SAANYS Region 2 Mixer – by Emily O'Brien
SAANYS Spotlight: Cultural Competency Simulation
Download a PDF of the newsletter.
---
"JUST OVER THREE YEARS AGO, THE GARDEN CITY ADMINISTRATORS ASSOCIATION CAST A UNANIMOUS VOTE TO SWITCH OUR REPRESENTATION TO SAANYS. OUR AFFILIATION WITH SAANYS HAS BEEN THE ABSOLUTE RIGHT DECISION AND CONTINUES TO RECEIVE UNANIMOUS UNIT APPROVAL. OUR ASSOCIATION SHOULD HAVE MADE THIS MOVE LONG AGO."
GARDEN CITY ADMINISTRATORS ASSOCIATION
"WHEN AFFILIATED WITH SAANYS YOU ARE AFFILIATED WITH A TEAM OF EXPERTS WHO ARE READY, WILLING, AND ABLE TO ASSIST YOU. SAANYS UNDERSTANDS HOW IMPORTANT IT IS TO PROVIDE THEIR MEMBERS WITH OUTSTANDING CUSTOMER SERVICE. WHETHER IT BE LEGAL ADVICE OR CONTRACT NEGOTIATIONS, THE SAANYS TEAM IS ALWAYS THERE TO PROVIDE THE SUPPORT YOU NEED!"
– EAST ISLIP ADMINISTRATORS' ASSOCIATION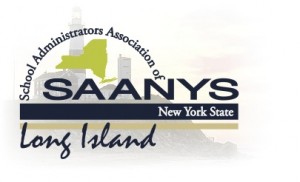 "THE SAANYS TEAM … IS ALWAYS AVAILABLE TO TAKE OUR CALL AND ALWAYS SEEMS TO HAVE THE RIGHT PERSON ON HAND TO ADDRESS OUR ISSUE OR CONCERN. THEIR SUPPORT AND GUIDANCE HAS BEEN INVALUABLE TO OUR DISTRICT'S ADMINISTRATIVE TEAM."
-DEER PARK ADMINISTRATIVE ASSOCIATION
SAANYS uses attorneys and experienced administrators 

together during negotiations –

unparalleled legal support and the invaluable guidance of experienced Long Island school leaders

.

5 Full-time attorneys, plus legal firms in Garden City & Islandia. SAANYS has worked with the teams at these reputable LI firms for over 12 and 20 years respectively.
SAANYS is the only association with the resources and willingness to represent you in two major litigations:

The NYSHIP contractual health 

insurance "buyout" issue and the attack on tenure and seniority rights by Campbell Brown and others. Who is fighting for you?